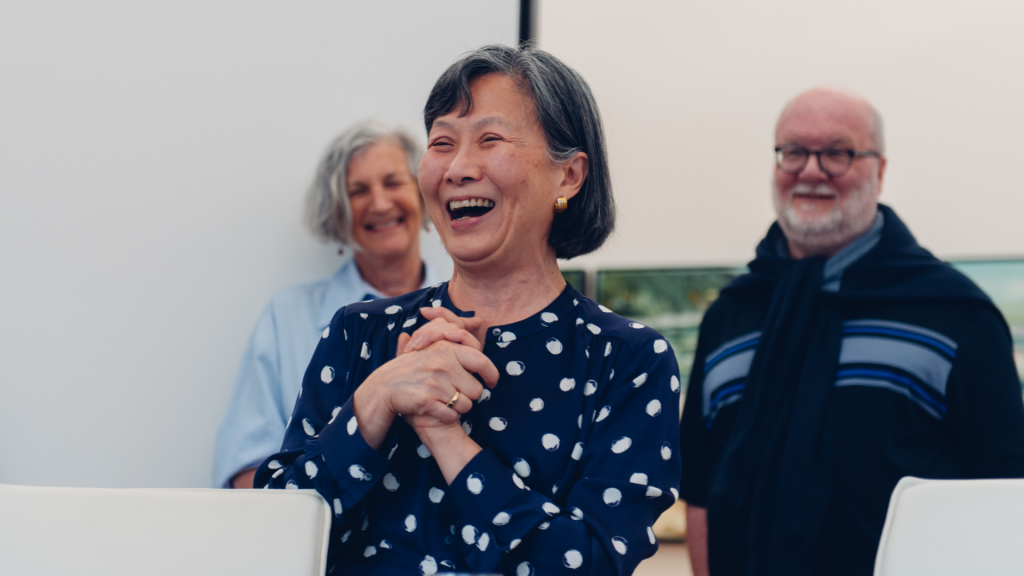 Visit our Facebook page to see the event photos!
After 13 years, Judy Mark, our long-serving Director, Strategic Finance and Administration (DSFA), has retired from The Law Foundation of Ontario. On June 29, a small group of staff and Trustees, past and present, gathered at the Foundation's offices to thank her for her service and wish her a fond farewell.
"Through years of growth and sharp swings in revenues, Judy has kept the Foundation steady and moving forward," said Lisa Cirillo, the Foundation's CEO. "Judy is the consummate professional – exceptionally competent, fair, strategic, generous with her time and expertise, and full of integrity."
Judy joined the Foundation in 2009 as its first DSFA. With no predecessor or playbook to guide her, Judy rolled up her sleeves and built a rigorous, systematic, and sophisticated finance division. She introduced new technology and established senior-level relationships with the banking sector, relationships that elevated the Foundation's revenues and reputation.
"It's no exaggeration to say that, through Judy's leadership, the Foundation, and therefore our grantees, recouped millions of dollars from mixed trust accounts," said Linda Rothstein, the Foundation's Board Chair. "Judy's intelligence and thoroughness has set the Foundation on rock-solid footing. Her strength is quiet and unassuming, and not to be underestimated!"
In addition to providing strategic leadership and oversight of all financial matters, Judy oversaw the Foundation's operations, administration, and human resources functions. She also supported the Class Proceedings Committee (CPC).
"Judy provided much-valued support to the CPC over the years," said Paul Evraire, Q.C., CPC Chair "We benefited from her exceptional attention to detail and meticulousness, her deep financial expertise, her sharp analytical skills, and her unfailing professionalism."
We wish Judy all the best in her retirement and this exciting next chapter!