Connecting Region facilitates partnerships and coordination among legal and community-based service organizations at a regional level in order to ensure that clients, in particular clients who do not speak English or French and/or people who live in rural or remote areas, receive continuous help as they address their legal issues.
Currently, Connecting Region consists of two initiatives:
Connecting Ottawa
Connecting Ottawa is a network of more than 50 community health, legal, immigration, disability, and social services agencies and community organizations. Its aim is to improve access to justice for Ottawa residents who speak neither English nor French or who have communication impairments. A local advisory group provides oversight and direction to Connecting Ottawa, led by South Ottawa Community Legal Services.
Connecting Rural Regions
The purpose of this investment is to raise awareness about and provide legal services across large geographic areas; create holistic networks of legal and non-legal service providers to enhance knowledge, referrals, and processes; and gain and share knowledge about the legal needs of, and best practices to serve, people in rural and remote areas.
In 2018, Phase I of potential two-phase funding was approved to support four diverse pilot initiatives facilitating access to public legal information, service, and education in diverse rural areas across the province. See the funding announcement to learn more about Phase I. Phase II of this pilot aims to deepen investment in one of the four funded pilots. A successful pilot was selected in December 2020.
See The Law Foundation of Ontario's open calls for applications to learn about the granting opportunities you can apply for now.
Read more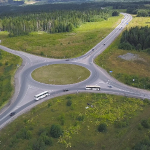 News
Through our Connecting Region program, the Foundation recently granted $400K to support four projects that aim to coordinate and integrate legal information, services, and referrals in rural areas in Ontario.
Read More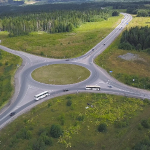 Call for applications information and application form to apply to The Law Foundation of Ontario's Connecting Rural Regions Call for Applications
Deadline: November 1, 2018
Grant amount: Stage 1 – up to $100K; Stage 2 – up to $250K
Read More