The Connecting Project is an umbrella program that provides grants that are focused on improving access to legal information and services for people who: do not speak English or French; live in rural or remote areas; and/or have communication impairments.
Currently, there are two granting streams under The Connecting Project:
Connecting Communities
Connecting Communities supports the development of legal information training and improves the capacity of frontline community workers and trusted intermediaries to provide basic legal information and referrals to their clients.
Learn more
Connecting Region
Connecting Region facilitates partnerships and coordination among legal and community-based service organizations at a regional level in order to ensure that clients receive continuous help as they address their legal issues.
Learn more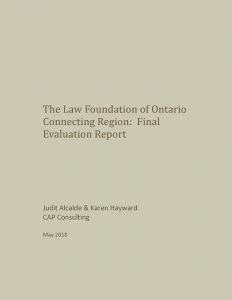 As part of our commitment to understanding the impact of our grantmaking, we commissioned an evaluation of our Connecting Region program. The report focused on the effectiveness of the Connecting Ottawa project and seed funding that was granted to three consortiums to develop a regional model.
Download document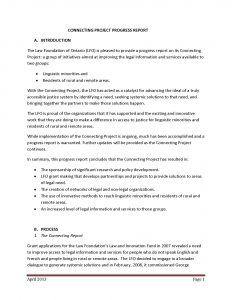 A progress report on the Foundation's Connecting Project: a group of initiatives aimed at improving the legal information and services available to linguistic minorities and residents of rural and remote areas.
Download document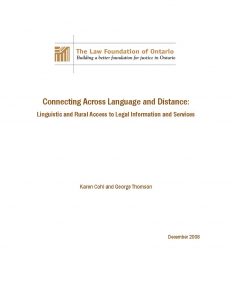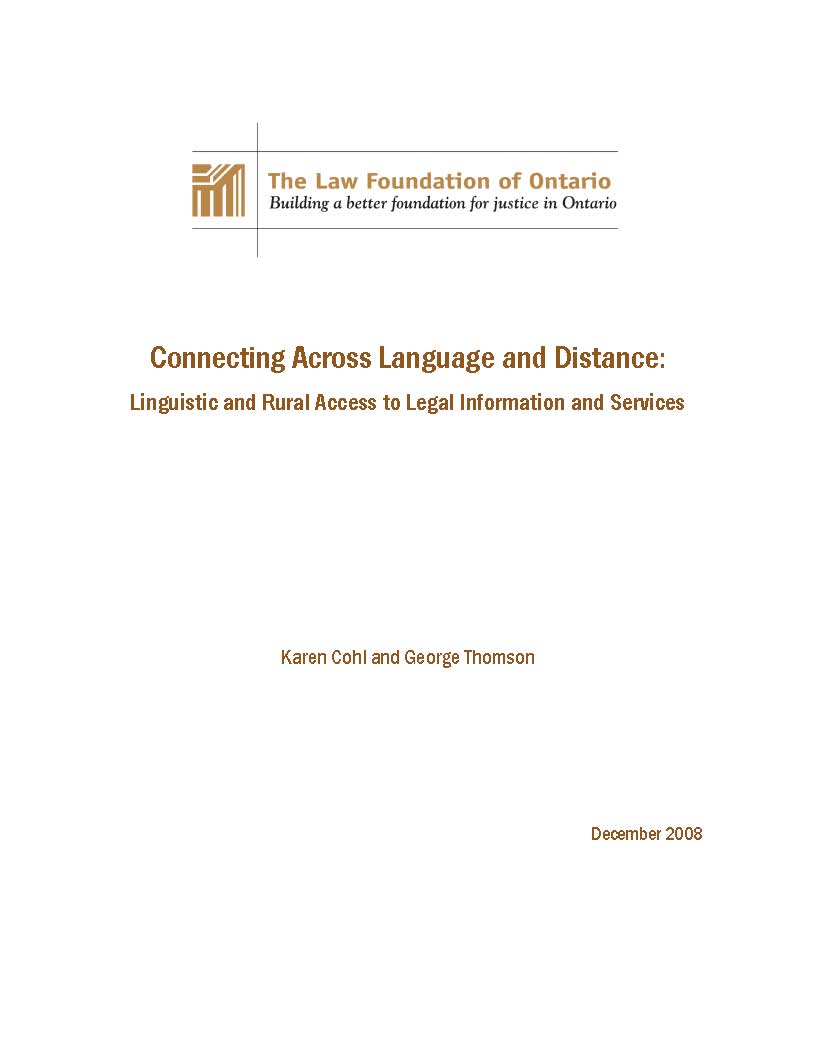 After identifying the need for greater access to justice for linguistic minorities and rural or remote residents, the Foundation commissioned a research report on the issue.
Download document
See The Law Foundation of Ontario's open calls for applications to learn about the granting opportunities you can apply for now.
Read more