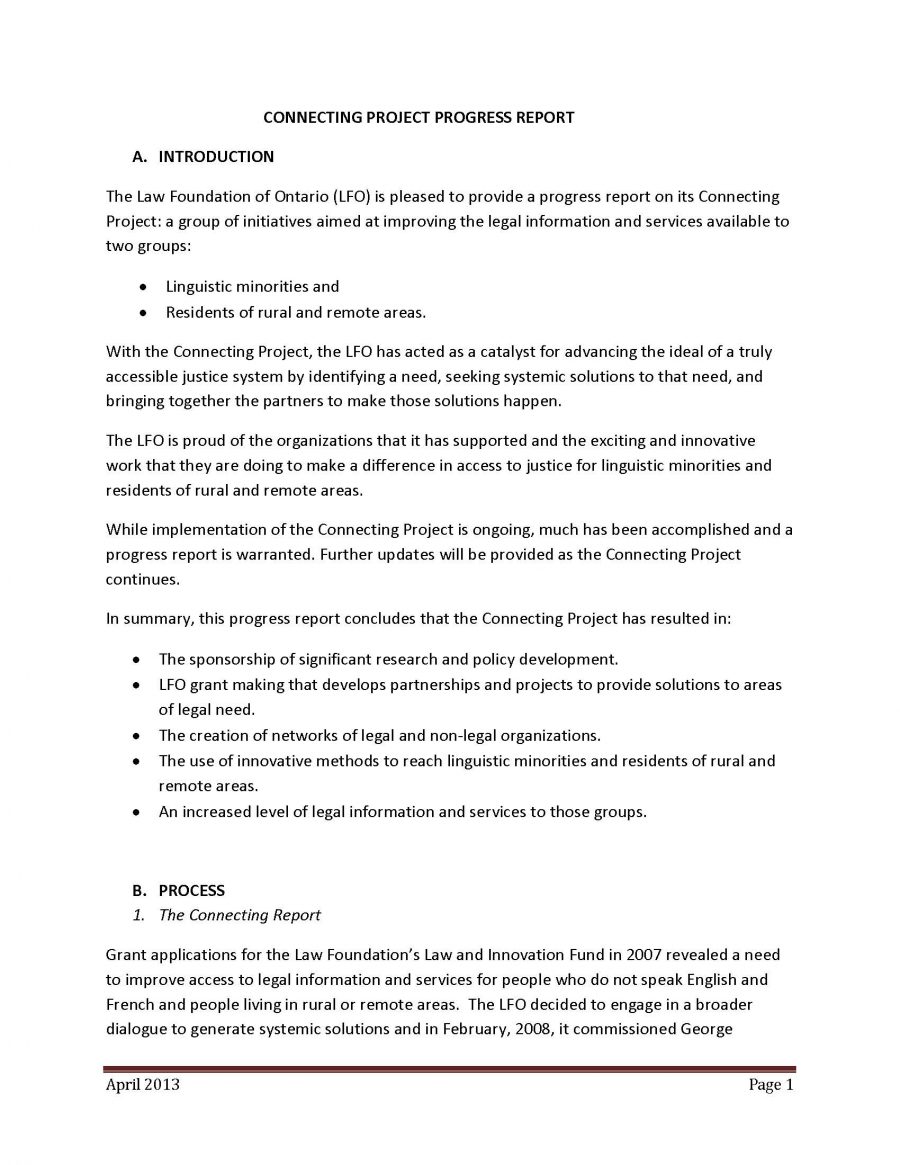 Connecting Project Progress Report (2013)
The Law Foundation of Ontario is pleased to provide a progress report on its Connecting Project: a group of initiatives aimed at improving the legal information and services available to two groups: linguistic minorities and residents of rural and remote areas.

In summary, this progress report concludes that the Connecting Project has resulted in:
The sponsorship of significant research and policy development.

Foundation grantmaking that develops partnerships and projects to provide solutions to areas of legal need.

The creation of networks of legal and non-legal organizations.

The use of innovative methods to reach linguistic minorities and residents of rural and

remote areas.

An increased level of legal information and services to those groups.