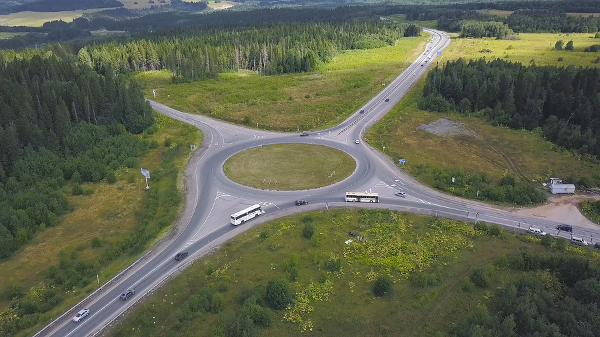 Long travel distances, lack of transportation, and limited Internet and cell services are some of the unique challenges that people living in rural areas face when they need to access legal information and services.
Through our Connecting Region program, The Law Foundation of Ontario recently granted $400K to support four projects that aim to coordinate and integrate legal information, services, and referrals in rural areas in Ontario. This granting is the first in the potential of two phases of funding available for successful applicants.
This granting is the Foundation's action on the findings of an evaluation we commissioned for our long-standing Connecting Region program, and is part of our overall strategic priorities to better understand the impact of our funding and to strengthen our grantmaking. Specific to rural legal needs, the Connecting Region evaluation found that one time funding had a positive and long-term impact on igniting collaborative networks of rural service providers, including legal information and service providers.
The four projects funded will focus on underserved and/or vulnerable populations and will allow grantees to have dedicated resources to: raise awareness about and provide legal services across large geographic areas; create holistic networks of legal and non-legal service providers to enhance knowledge, referrals, and processes; and gain and share knowledge about the legal needs of, and best practices to serve, people in rural and remote areas.
Connecting Rural Region grants
Legal Clinic of Guelph and Wellington County
Wellington County Mobile Legal Service
$100,000
The Legal Clinic of Guelph and Wellington County will use a mobile legal clinic, called Wellington County Mobile Legal Service or WellCoMS, to lower barriers to accessing legal information and support for people living in rural areas, especially low-income residents. WellCoMS will apply the Legal Health Check Up best practice and will foster relationships among health care providers, the local bar association, mental health services, libraries, nonprofit organizations, community groups, and faith organizations. The mobile outreach service will visit 11 rural communities in Wellington County from April to October.
Nokiiwin Tribal Council
Communication Engagement Officer
$100,000
Nokiiwin Tribal Council (NTC) includes six Nokiiwin communities in the Robinson Superior Treaty Territory of northwest Ontario. NTC will hire a communication engagement officer to develop an outreach and communication strategy to inform residents about their justice-related services and encourage collaborations with other community service providers. Residents will learn about the work of the community legal worker, restorative justice coordinator, victim support services coordinator, and half-time lawyer who is available to provide legal advice to people with a low income. This project is informed by a needs assessment funded by the Ministry of the Attorney General that identified justice-related needs in the rural and remote area and how NTC could develop its expertise and capacity to better serve its residents.
Peterborough Community Legal Centre
Eastern & Central Region Justice & Health Partnership Initiative
$100,000 
The Peterborough Community Legal Centre will conduct a community-based action research project and implement the pilot of a fully integrated Justice Health Partnership program. The Peterborough City and Northumberland County legal clinics will each establish responsive justice and health partnerships with local healthcare providers including Nurse Practitioner Led Clinics, Family Health Teams, and public health agencies, to develop strategic plans to address the legal health needs of clients and assess healthcare providers' capacity to increase access to justice and legal health related to the Social Determinants of Health.
The Legal Clinic
Justice and Mental Health Rural Outreach Project
$100,000
The Legal Clinic of Lanark, Leeds & Grenville will partner with a broad range of agencies who serve people with mental health and substance abuse conditions, including health care, mental health, and community agencies. These partnerships will provide a variety of perspectives and knowledge on how best to serve these vulnerable individuals and it will educate the agencies about The Legal Clinic, its role in the community, the services it provides, and other legal services available in the region. The project will also help with coordination of services and collaborations among service providers, an important factor given the limited number of mental health services available over a large geographic area.