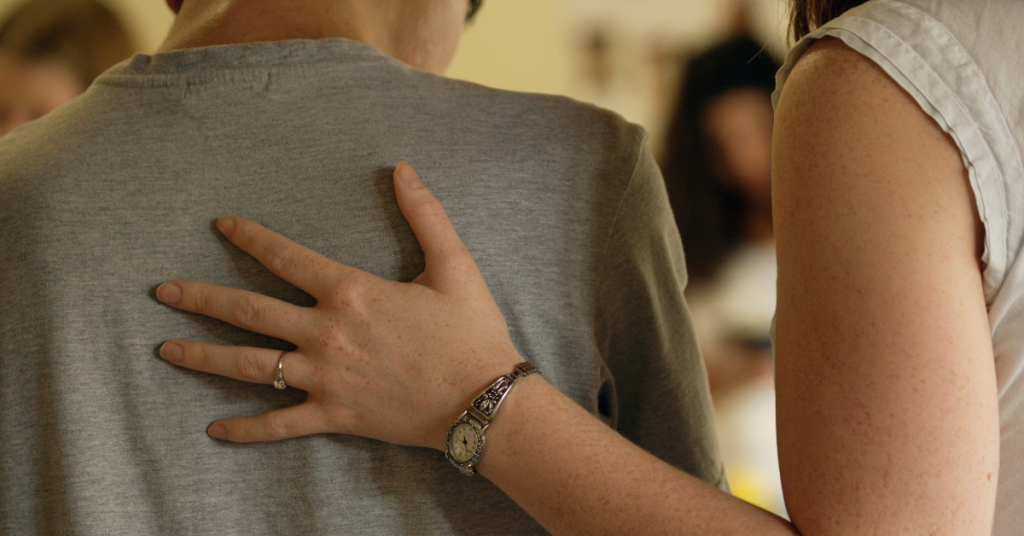 The Law Foundation of Ontario granted over $1.8M to fund 25 Responsive grants in 2022. Responsive grants are one time project grants up to $100K that support innovative, community-based ideas to improve access to justice. This year's Responsive granting will enable the creation of a multitude of resources to help people navigate legal supports and find public legal information, with a focus on identifying and responding to the specific legal needs of underserved communities.
Navigating legal supports
The Survivors' Secretariat was created by survivors of the Mohawk Institute at Six Nations of the Grand River to oversee the search for unmarked graves on the land associated with the Mohawk Institute, one of the longest running Residential "schools" in Canada. With a Responsive grant, the Secretariat will offer Six Nations community members a systems navigator resource to support individuals interviewed by the Police Task Force investigating the deaths of children at the Mohawk Institute. The navigator will explain the interview process and privacy considerations, provide progress updates, and coordinate referrals to survivor-specific services.
Angels of Hope Against Human Trafficking is a Sudbury-based organization that supports survivors of human trafficking in Northern Ontario. It will develop a systems navigator project to assist survivors through what can be a daunting and traumatic legal process. A court support worker will provide survivors with information about the court process, attend court proceedings with survivors, and provide referrals to counselling and other community supports. The project will also collaborate with the Sudbury Crown Attorney's office to create public legal education brochures and fact sheets in English and French to prepare survivors for navigating the court system.
Public legal education and outreach
The Centre for Spanish Speaking Peoples Legal Clinic offers legal supports for Spanish speaking communities in Ontario. In response to the growing number of seniors living in isolation with limited access to legal resources, the clinic will create a multi-pronged outreach strategy to connect with and serve Spanish speaking seniors. The project will host in-person intake days at partner agencies, public legal education workshops, and Cafecitos, which are community gatherings where seniors can connect with lawyers in a fun and relaxed environment.
JusticeTrans is a nonprofit committed to advancing access to justice for Two Spirit, trans, non-binary, and gender nonconforming (2STNBGN) communities. It recently completed a legal needs assessment of the 2STNBGN community. It found that public legal education resources exist for the 2SLGBTQI+ community but fewer are tailored to the unique experiences and legal needs of 2STNBGN individuals. To help fill the gap, JusticeTrans will create arts-based public legal education resources geared to 2STNBGN people navigating discrimination, harassment, violence, and employment related issues. JusticeTrans will also deliver online and in-person workshops in partnership with The 519 and Kind Space.
Expanding learning
There are also newly funded Responsive projects that will conduct research and outreach to better understand and respond to unique communities' legal needs.
Wilfrid Laurier University will research the experiences of and barriers that rural migrants with precarious status face in accessing legal help in southern Ontario. Those with precarious status could include farm and temporary workers, refugee claimants, international students, and people without immigration status. This research will give legal service providers, and others, more context when responding to the legal needs of migrant workers. The project will include academic articles, recommendations for practitioners, infographics, community presentations, and fact sheets in both Spanish and English.
The Ontario Nonprofit Network (ONN), in partnership with Community Legal Education Ontario (CLEO), also a Foundation grantee, will focus on building the legal education and compliance of Ontario's nonprofit sector. ONN and CLEO will expand their public education and legal needs' assessment project to assist nonprofit organizations in the transition to the new Ontario Not-for-Profit Corporations Act, 2010. This Act came into force in 2021 and organizations have until October 2024 to ensure they comply with the new legislation. The project will deepen research into nonprofits' legal needs and deliver a variety of informative and skills-building workshops and resources. 
2022 Responsive grants made
Angels of Hope Against Human Trafficking
RISE: Increasing Access to Justice for Survivors of Human Trafficking
$99,600
Boys and Girls Club of Durham
Youth Court Access Initiative
$88,135
Black Femme Legal
Black Femme Legal Pro Bono Clinic
$65,000
Black Law Students' Association of Canada
2023 BLSA Canada Conference
$35,000
Canadian National Institute for the Blind Foundation
Bringing CNIB's Y.E.L.L. Program to W. Ross Macdonald School
$21,878
Centre for Spanish Speaking Peoples Legal Clinic
Access to Justice for Spanish Speaking Seniors
$99,872
Christie Refugee Welcome Centre
Centre for Refugee Children – Legal Education Resources for UASCs and Refugee Children
$97,100
Downtown Legal Services
Prison Outreach Project
$78,200
Hispanic Development Council
Community Legal Information and Preventive Education for Spanish-speaking Latinos in Toronto
$62,420
John Howard Society of Ontario
Building Systems of Community Practice to Address the Civil Legal Needs of Justice-Involved Ontarians
$98,670
JusticeTrans
Community- and Arts-Based PLEI for Two Spirit, Trans, Non-binary, and Gender Nonconforming People in Ontario
$100,000
Korean Legal Clinic
Korean Legal Clinic Empowerment Project
$25,000
Law Commission of Ontario
Indigenous Environmental Accountability Project
$63,000
National Associations Active in Criminal Justice
Plain Language Info-Sheets: Employment Rights and Criminal Records in each Canadian jurisdiction
$15,000
Ontario Nonprofit Network
Building healthy public benefit nonprofits: A public legal education approach
$100,000
Parry Sound Friendship Centre
PSFC Restorative Justice Program
$100,000
Peacebuilders International (Canada)
Making a Difference: a Pre-Sentencing Assessment Program
$50,000
Pro Bono Ontario
Creating a client-centred response to unmet legal needs
$77,400
Sexual Assault Support Centre of Waterloo Region
Rapid Response Sexual Assault Legal Advocate Pilot Program – Year 2
$86,141
Survivors' Secretariat
Justice Navigator
$99,996
Thunder Bay Multicultural Association
Newcomer Legal Clinic
$100,000
University of Toronto, Factor-Inwentash Faculty of Social Work
The Child Welfare Toolkit
$100,000
University of Windsor, Faculty of Law
Health Justice Clinic in Mental Health & Addictions
$83,120
Wilfrid Laurier University
Precarity, Everyday Lives, and Access to Justice: Precarious Status Migrants Seeking Legal Aid in Rural Southern Ontario
$25,000
Women's Legal Education and Action Fund
Applying innovative lessons from the pandemic to public legal education
$100,000