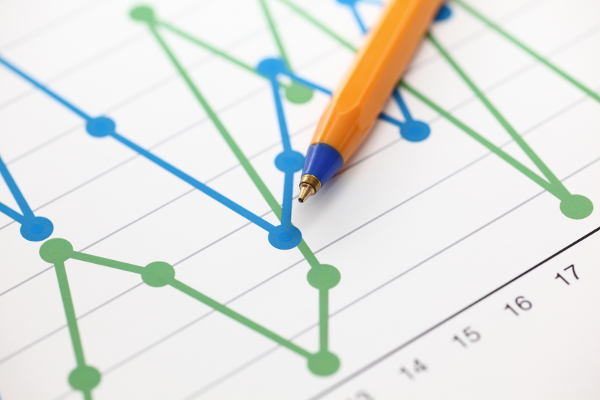 There are real gaps in data and metrics in the justice system and real barriers to sharing the information we do have. The justice system has lagged behind in an empirical understanding of what it does, how it works, the difference it makes to people and whether we can do it better.
The Law Foundation of Ontario has invested over $700K to fund 13 Measuring Impacts and Progress research projects, funded through the Foundation's Strategic granting program.
"As a sector, we are still a long way from where we need to be in capturing data, sharing it, and analyzing it to make decisions," says Tanya Lee, the Foundation's CEO. "We have to develop these muscles because without them we cannot make good decisions about some of the fundamental challenges that we are facing."
The Foundation's multi-year Measuring Impacts and Progress strategy was established to support empirical research to help improve how the justice system serves the people of Ontario.
In addition to the grants announced today, the strategy includes a symposium. The Data & Design Symposium, held in partnership with the Law Society of Ontario, took place October 30, 2019 during Access to Justice Week.
See the full list of grants made below.
Measuring Impacts and Progress grants made
Canadian HIV/AIDS Legal Network
The Good Samaritan Drug Overdose Act: Measuring the Real-world Impact of Public Legal Education
$25,000
Canadian HIV/AIDS Legal Network will develop and implement a qualitative research protocol to evaluate, among people who use drugs and harm reduction service providers, both (1) their knowledge of and use of the Good Samaritan Drug Overdose Act and (2) the effectiveness of the public legal education resources proffered to date on this topic in Ontario. The objective of this project is to analyze and report on research findings, with a view to informing any ongoing legal barriers and public legal education gaps that prevent people who use drugs from calling emergency services during an overdose.
Canadian Forum on Civil Justice
Measuring the Impact of Legal Service Interventions
$25,000
Canadian Forum on Civil Justice will design the first longitudinal study to measure the impact of different types of legal interventions (e.g. full representation, summary advice, provision of legal information etc.) on the resolution of civil and family legal disputes. The study will focus on community legal clinics in Ontario. It will examine the impact of different legal services as provided by legal clinics (including full or partial representation). This grant will benefit service users as well as service providers.
Community Advocacy & Legal Centre
Justice & Health Partnerships: Measuring the Impact
$25,000
Community Advocacy & Legal Centre (CALC) will carry out a literature review and qualitative study on models of justice-health partnerships (JHPs) in Canada, the United Kingdom, the United States, and Australia. They will create an evaluation framework to assess the impact of existing and newly emerging Justice & Health projects, looking specifically at: (1) the changes created for patients/clients; (2) the changes created for health care providers as trusted intermediaries; and (3) how these projects improve legal health and/or increase access to justice. The objective of this project is to support efforts to implement more effective JHPs for the benefit of patients and care providers as well.
Community Legal Education Ontario
Building a Model to Evaluate Online Interactive Resources for Access to Justice
$25,000
Community Legal Education Ontario will build a model for evaluating online interactive tools, specifically the Guided Pathways tool. Partners include Cyber Justice Laboratory. The purpose of the project is to create an evaluation framework for online legal information and support tools. This grant will benefit service providers as well as clients utilizing interactive online tools in support of their legal needs.
King's University College
Research & Improved Knowledge Dissemination for Child Protection Cases Involving
High Conflict Parental Separation
$78,773
King's University College will run a pilot project and related research study in Ontario that will address the needs of children and parents involved in "cross-over cases", high conflict separation or divorce family cases that also involve the child protection system due to allegations of neglect and abuse. Partners include the Office of the Children's Lawyer. The goal is to study the effectiveness of a program that will provide high conflict families with enhanced access to collaborative interdisciplinary responses (i.e. legal and child welfare) through an early targeted response initiative. The focus is on assisting families to receive timely, appropriate services to help them resolve parenting disputes in a child-focused, efficient way.
NORDIK Institute
Impacts of Justice on Indigenous Peoples living in Algoma District
$24,695
NORDIK Institute will develop a participatory action research project to help identify how particular social determinants act as barriers for Indigenous people involved in the justice system. The research will formulate and test interventions in the areas of housing, transportation, and/or mental health or addictions treatment and determine whether they result in less frequent breaches of bail or probation conditions, thus leading to fewer convictions and incarcerations. Project partners include the Indian Friendship Centre and John Howard Society within Sault Ste. Marie the Canadian Mental Health Association, as well as First Nations (Batchewana, Garden River, Thessalon, Missanabie Cree, Mississauga, Sagamok, Serpent River, and Michipicoten), police services (Anishinabek Police Services, the City of Sault Ste. Marie Police Services, and the Ontario Provincial Police), Crown and defense attorneys, and Legal Aid Ontario. This project seeks to improve the experience of Indigenous people with the justice system in Sault Ste. Marie and Algoma District.
Ontario Federation of Indigenous Friendship Centres
Indigenous Realities of Navigating the Canadian Justice System Project
$100,000
The Ontario Federation of Indigenous Friendship Centres (OFIFC) will expand the scope of their recently completed research project to conduct community-driven research (using its unique USAI Research Framework) into the impact of bail, remand, and other justice-related processes on urban Indigenous communities in Ontario, shedding light on the specific experiences of urban Indigenous people within these communities, as well as the specific partnerships, innovative program delivery solutions, and gaps in Friendship Centre services. OFIFC will build on its research by partnering with additional Friendship Centres in Ontario and broadening the geographic scope of this work. The work will provide valuable data to support policy discussions, program development, and contribute to the growing body of research regarding the treatment of Indigenous people in Ontario's justice systems.
Ryerson University
More Lawyers, More Litigation? Exploring Trends in Litigation and the Legal Profession
$25,000
Ryerson University will research the correlation and potential relationship between the composition of the legal profession and trends in litigation in Ontario, in order to examine if there is a correlation between the number of legal professionals in Ontario and litigation trends. The researchers are interested in exploring the premise that the admission of too many lawyers to the Bar will, among other things, result in a supply-driven excess in litigation. The project will begin to identify the access to justice implications of a change in the legal labour force.
St. Stephen's Community House
Evaluation of the Effect of Community Mediation on Parties' Relationships
$25,000
St. Stephen's Community House will evaluate the effectiveness of community mediation and coaching, as practiced in the 12 services of the Ontario Community Mediation Coalition (OCMC), in resolving immediate conflicts and especially in improving the ongoing capacity for communications and future conflict resolution in and among clients using these services. Partners include the Winkler Institute for Dispute Resolution. The program evaluation will benefit both service providers and clients in giving and receiving community mediation services.
University of Ottawa, Samuelson-Glushko Canadian Internet Policy and Public Interest Clinic
Access to Justice in Consumer Standard Form Contracts
$88,046
University of Ottawa, Samuelson-Glushko Canadian Internet Policy and Public Interest Clinic will conduct research on the subject of forum selection clauses, arbitration clauses, and class-action waivers in standard form consumer contracts in Canada. This research aims to help understand and address any imbalance in the implementation of these clauses in standard form contracts between businesses and consumers. CIPPIC will use traditional legal research and empirical research methods for this work, including an online survey of 5,000 consumers and focus groups of Ontario consumers. They will report on their findings, including a report on the state of standard form contracts across Canada, and develop a concise guide on which Canadian laws apply to forum selection clauses, arbitration clauses, and class-action waivers.
University of Toronto, Faculty of Law
Secured Lending in Ontario: an Empirical Analysis
$98,280
University of Toronto, Faculty of Law will obtain a complete record of all Personal Property Securities registrations in Ontario between 1990 and 2016 from the province of Ontario and undertake the first large-scale academic empirical analysis of secured lending in Canada, specifically relating to individual and small business lending. This research will provide a more complete and accurate picture of the landscape of consumer and small business debt in Ontario. The researchers will also make their cleaned up and anonymized data set available to other researchers for non-commercial uses in both French and English. This database will be of benefit to a variety of disciplines, including law, finance, economics, and public policy, and will provide a whole new data source for analysis of secured lending practices for scholars from various fields.
York University, Institute for Social Research
Public Perceptions of Civil Justice in Ontario Longitudinal Trend Survey
$72,300
York University, Institute for Social Research will undertake a longitudinal trend survey on public perceptions and issues in the civil justice system in Ontario. This research project expects to establish a data base of longitudinal trend survey research findings and provide insight into (1) what is working in the civil justice system and what can be improved, (2) which research issues and themes warrant further in-depth research; and (3) what are the similarities and differences within the data base between survey respondents with specific experiences with the justice system and those who do not have those experiences. The research will help address the gap in existing research on meaningful access to justice in Ontario that is person-centred or public-oriented. The survey will be developed collaboratively with community organizations such as Community Legal Education Ontario and Pro Bono Ontario.
York University, Jean Augustine Chair in Education, Community & Diaspora
Does Race Matter?: An Examination of How Ontario Courts Consider Anti-Black Racism in the Sentencing of African-Canadians
$96,160
York University, Jean Augustine Chair in Education, Community & Diaspora will undertake a qualitative research study to examine how Ontario courts, in the sentencing of African-Canadian offenders, understand and consider anti-Black racism in Canadian society. The long-term aim of the research study is to develop a framework to address the overrepresentation of African-Canadians in Ontario correctional facilities.