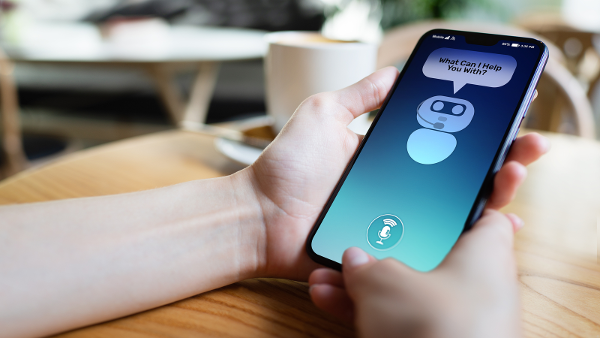 'Technology' is often offered as the solution to the access to justice challenge; but what does this mean and look like? Who is using technology to deal with legal issues, and how well is it working? What information can be automated or moved online, and how is it regulated?
These are just some of the questions to be explored with the Foundation's $400K investment to support six Justice and Technology Research projects, funded through the Foundation's Strategic granting program.
"The Foundation's broad aim for this granting is to better understand the practical ways that technology is, or could, change how legal services are provided and to support access to justice for people with legal needs," says Tanya Lee, the Foundation's CEO. "Two overarching themes emerged from the projects funded: understanding how technology can be leveraged to better address legal issues and ensuring that any help provided is good help."
OCAD University, the Women Abuse Council of Toronto (WomanACT), and the University of Ottawa received grants to explore how the public uses legal technology to address their legal issues and identify potential areas of opportunity. These grants share a common emphasis on leveraging legal technology to increase the public's access to justice.
Community Legal Education Ontario, the International Human Rights Program (at the University of Toronto Faculty of Law), and the Law Commission of Ontario received grants to explore the use of legal technology tools such as smart forms and automated decision-making systems, through a human rights and access to justice lens. These projects are timely as they align with the ongoing discussions about the future use of artificial intelligence (AI) technologies in the legal sector.
See the full list of grants made below.
Justice and Technology Research grants made
Community Legal Education Ontario (CLEO)
Regulatory Options for Smart Legal Forms
$15,950
Community Legal Education Ontario (CLEO) will conduct an environmental scan around the regulation of smart legal forms designed for public use (both in Canada and internationally) and their impacts through an access to justice lens. Partners include the University of Ottawa. This research will benefit both service users and service providers by identifying relevant considerations for stakeholders for the regulation of this rapidly changing field in Ontario.
Law Commission of Ontario (LCO)
Digital Rights and Access to Justice
$100,000
The Law Commission of Ontario (LCO) will conduct research and consultations to understand how automated decision-making systems are being used in the justice sector in Ontario and across Canada. This grant will benefit the public and justice sector stakeholders that are interested in the regulation of AI technologies. The LCO aims to develop recommendations for a regulatory framework for algorithmic and AI technologies used by justice sector stakeholders. The LCO believes this work could influence successive access to justice research and policy‐making in the area of digital rights.
OCAD University
Still Waiting for Disruption: Understanding Barriers to A2J Legal Technologies
$57,417
OCAD University will conduct research to understand how Ontarians use technology to resolve civil legal issues and their satisfaction with the technologies used. OCAD will also explore how legal technology designers and innovators incorporate public legal needs and experiences into their designs. This grant will benefit the public as well as legal technology innovators, designers, and investors. Through this work, OCAD aims to promote an exchange of knowledge between traditional access to justice legal service providers and the legal technology community. OCAD believes this will foster the development of technological tools that meaningfully impact the public and reduce barriers to accessing justice.
University of Ottawa
Assessing the Complexity of Interactive Court Forms Using a Functional
Literacy Framework
$87,980
University of Ottawa will examine how technology can be used to mitigate a barrier to the public effectively accessing justice: court form complexity. It will build on the academic researchers' previous work evaluating the accessibility of paper-based court forms to examine the benefits and identify remaining challenges to making court forms easily accessible and usable for the public, with Community Legal Education Ontario's (CLEO) Guided Pathways used as an example. Partners include Western University and CLEO. This grant will benefit academics, service providers, as well as service users.
University of Toronto, Faculty of Law, International Human Rights Program
Predictive Analytics in the Canadian Criminal Justice System
$100,000
The International Human Rights Program (IHRP) will conduct research on the human rights implications of using predictive analytics and artificial intelligence (AI) in the criminal justice context, with primary focus on examining how predictive analytics is used to support community policing by police departments. Partners include Citizen Lab. This grant will benefit the general public as well as policy makers and legislators interested in the regulation of AI technologies. Through this work, IHRP aims to increase public awareness and understanding of the use of AI and predictive technology in the Canadian criminal justice system. IHRP also aims to promote discussions around appropriate oversight and accountability mechanisms for these technologies.
Women Abuse Council of Toronto (WomanACT)
Tech for Women's Justice: Exploring the Intersections Between Violence Against Women, Access to Justice, and Technology
$39,033
WomanACT will conduct research to explore how women in the Greater Toronto Area who are experiencing violence use technology to obtain legal help and support. Partners include Working for Change. This grant will benefit women experiencing violence and stakeholders in the violence against women (VAW) sector. Through this research, WomanACT aims to increase public understanding of how women experiencing violence can leverage technology to access justice. WomanACT also aims to promote the need to consult with survivors on solutions or innovations within the VAW sector.