Two new resources help answer questions about the parole process and navigating family court when leaving an abusive relationship.
Parole – The next step of the journey
The Canadian Families and Corrections Network was getting a lot of questions from the people they serve about the parole process. In response, CFCN developed a booklet to help family members and friends understand ways they can help a person who is serving time in prison with the parole process. CFCN supports families, children, and friends who have someone they care about in jail. Its mission is to build stronger and safer communities by assisting families affected by criminal behavior, incarceration, and reintegration. The booklet, Parole – The next step of the journey, was funded by a Foundation Responsive program grant, and is available for download as a PDF on this webpage.
Family court and beyond
S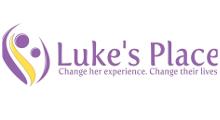 orting out the many family law issues that come up at the end of a relationship can be overwhelming. This is especially so if the relationship had been with an abusive partner. Luke's Place, an organization based in Oshawa that provides specialized services, resources, and information about family law and woman abuse, developed a website and workbook to support women who are leaving or have left an abusive relationship and who are navigating Ontario's family court process. These resources were funded through the Foundation's Access to Justice Fund. The website and full workbook is available by visiting this webpage.