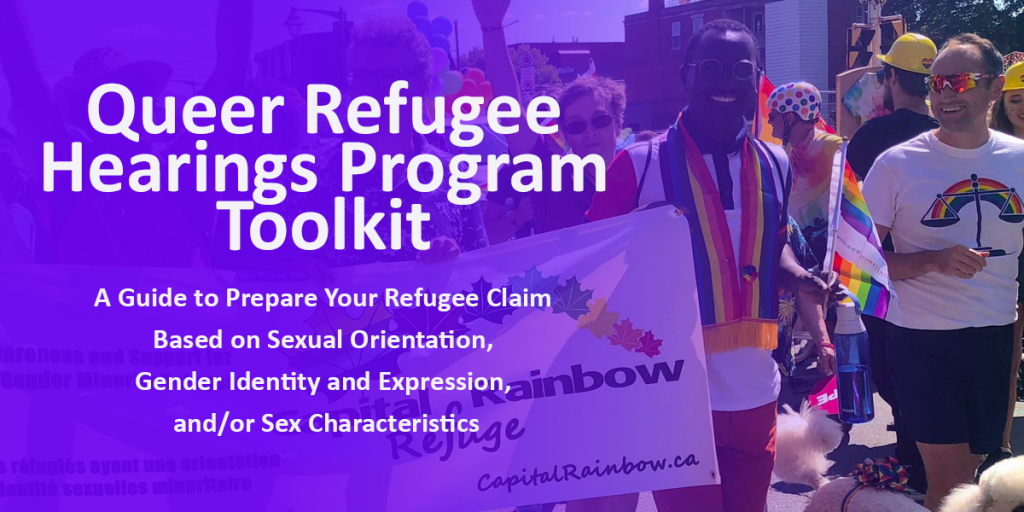 Capital Rainbow Refuge (CRR) has developed the Queer Refugee Hearings Program Toolkit for individuals claiming refugee protection based on sexual orientation, gender identity and expression, and/or sex characteristics (SOGIESC).
"Being lesbian, gay, bisexual, queer, or transgender is illegal in almost 80 countries and almost 3 billion people live in countries where it's punishable by prison, lashes, or even death," says Nicholas Hersh, a lawyer, CRR Board member, and the project's lead. "Our hope is that this very practical resource will help prepare thousands of SOGIESC refugee claimants for the hearings at the Immigration and Refugee Board, resulting in positive outcomes and, ultimately, lives free of persecution."
Developed with a $15K Responsive grant from the Foundation and funding from Women and Gender Equality Canada, the toolkit helps claimants, legal practitioners, and refugee-serving and other community workers to:
Learn about the refugee claim process in Canada based on SOGIESC
Write a complete narrative about their life experiences
Collect evidence to best support their claims
Address common misunderstandings about SOGIESC refugee claims in Canada
The toolkit benefited from several consultations, making the legal content, language, and scenarios as accessible and accurate as possible. It is available in English, French, Spanish, and Arabic and can be completed in two ways: as Word documents that can be downloaded, filled out, and printed, or through a secure, interactive, online platform.
Capital Rainbow Refuge is a group of more than two dozen primarily LGBTQ2S members of the Ottawa community. Mainly through refugee private sponsorships, it is committed to providing safe haven to sexual and gender minority refugees fleeing dangerous situations. Since its inception in 2010, it has supported the establishment of similar groups across the country.