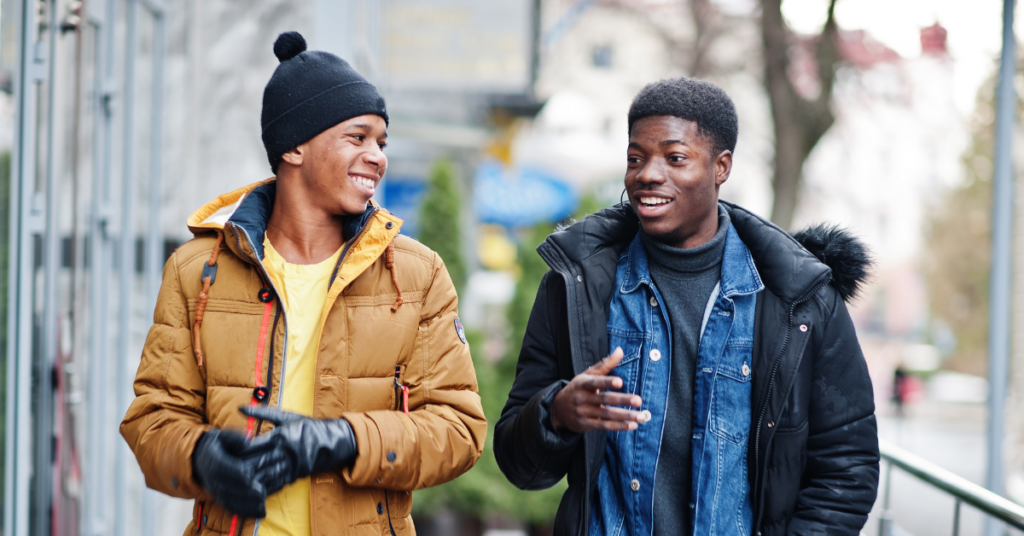 The Law Foundation of Ontario is pleased to be partnering with the Black Opportunity Fund to support its inaugural Criminal Justice granting steam. Grants will support Black-led, Black-serving, and Black-focused not-for-profits that provide justice-related services to Black communities.
On July 13, Black Opportunity Fund announced the organizations across Canada that will receive Criminal Justice stream grants of $25K or $50K. Six of these are specifically funded by the Foundation. Common among them is the coupling of practical legal help with wraparound supports that explore the underlying causes of crime.
The six Foundation-funded projects, described in more detail below, will offer: practical support services for Black youth and their families navigating the youth justice system; diversion programs for justice-involved Black youth; support to empower Black girls and women to access services and disclose their experiences with sexual violence; and workshops delivered by Black law professionals to inform racialized youth about their legal rights and how to access information and support.
"We're excited to be partnering with the Black Opportunity Fund and supporting its first Criminal Justice granting steam," says Lisa Cirillo, CEO, The Law Foundation of Ontario. "Enabling equity and justice are key priorities of our grantmaking. Our partnership allowed the Black Opportunity Fund to double the granting dollars available, increasing justice-related services and access to justice for Black communities in Ontario."
Following TD Bank's TD Ready Commitment's initial $200K investment, the Foundation provided an additional $200K. The Black Opportunity Fund hosted a call for applications in the spring of 2023 and led a rigorous, community-led adjudication process. Projects selected for the Foundation funding align with our mission, directly benefiting people in Ontario with knowledge and services that help them understand the law and use it to improve their lives.
"The Law Foundation of Ontario's support has allowed the Black Opportunity Fund to expand the reach of our 2023 granting program," says Craig Wellington, Black Opportunity Fund's Executive Director. "Through this funding, we are able to catalyze even more impact, by increasing our support to Black-led, Black- serving, and Black-focused not-for-profits and charities, who are leading amazing initiatives in our priority focus area of criminal justice."
"We congratulate all the grantees, our colleagues at the Black Opportunity Fund, and our fellow funder TD Ready Commitment. We look forward to hearing about the projects and their impact," adds Lisa.
Foundation-funded Criminal Justice grants
(Visit the Black Opportunity Fund's website for the full list of grants made.)
Durham Family & Cultural Centre, $50K over 2 years
Restore, Reclaim & Rebuild (R3): Youth Justice System Navigation
R3 provides culturally specific support for youth and families in the justice system. Increased funding enables expansion, professional counseling, and extrajudicial programs for Black youth, reducing recidivism and improving community safety and mental health.
Acorn to Oak Youth Services, $50K over 2 years
Acorn2Oak Justice Program, Supporting Racialized Youths in the Greater Toronto Area
Acorn2Oak's Justice Program provides wraparound support for racialized youths in conflict with the law, addressing root issues, reducing recidivism, and promoting education and career prospects.
Kidnetix Kidz Association, $25K for 1 year
Fight The Power – Generation Next
The project engages African, Caribbean, Black, and Indigenous youth through workshops led by Black legal professionals. It educates them about legal rights, develops legal skills, and includes a mock hearing and needs assessment.
Sisters in Sync, $25K for 1 year
We Got You, Sis – Survivor Support Program
The #MaybeNextTime campaign aims to address sexual violence against Black girls and women. The We Got You, Sis program offers capacity building, mental health support, and resources to encourage disclosure, empowerment, and access to necessary tools for self-advocacy and healing.
ResQ Youth, $25K for 1 year
H2O (Help to Overcome)
This project aims to provide diversion programs to prevent criminal convictions, reducing recidivism, and empowering Black youth with better employment opportunities and support systems.
Midaynta Community Services, $25K for 1 year
Black Youth Diversion Program (Project Turnaround)
The Black Youth Diversion program provides holistic prevention and intervention support for justice-involved Black youth, aiming to divert them from jails, address overrepresentation, and foster positive change through workshops and community interventions.