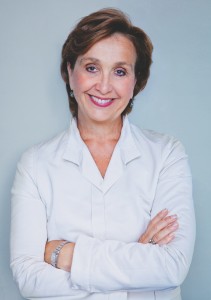 The Law Foundation of Ontario is pleased to welcome Linda R. Rothstein, LSM, to the foundation's Board of Trustees.  She was appointed by the Law Society of Upper Canada (LSUC) at Convocation August 13, 2014.
Managing partner of Paliare Roland Rosenberg Rothstein LLP, Ms. Rothstein has a diverse practice that encompasses many areas of civil and administrative litigation. She has particular expertise in class actions, commercial litigation, professional liability, public law and appeals.
In addition, Ms. Rothstein was Commission Counsel to the Goudge Inquiry (2007–2008), and lead counsel to the City of Toronto in the Computer Leasing Inquiry (2002–2005). She is Toronto Regional Bencher of The Law Society of Upper Canada; Fellow, American College of Trial Lawyers; Fellow and Board Member of the International Academy of Trial Lawyers; Fellow, Litigation Counsel of America; and Past President (2005–2006) of The Advocates' Society.
 She is the co-author of Lawyers' Professional Liability 3rd ed. (LexisNexis Canada, 2013) and "Professional Liability" (ch. 9) in D. Lundy, G. MacKenzie and M. Newbury, Barristers & Solicitors in Practice, (Butterworths, 1998).
Ms. Rothstein is a recipient of the prestigious Law Society Medal, the "Award of Distinction" from the Toronto Lawyers' Association and the 2013 Lexpert Zenith Award. She has been honoured by the Best Lawyers of Canada as the best Administrative and Public Law Lawyer (2012) and the best Employment and Labour Law Lawyer (2013). She received the University of Toronto Distinguished Alumnus Award (2014).
The foundation thanks Carol L. Hartman, who preceded Ms. Rothstein, for her service as a trustee from June 2011 to August 2014.