Law in Action Within Schools (LAWS) is a collaborative education program designed to support, guide, and motivate high school students who face barriers to success by exposing them to law and justice through workshops, mentorship, and employment programs.
The Law Foundation of Ontario is a longtime funder of LAWS and in the fall of 2018 LAWS became one of the Foundation's first Catalyst grantees. In addition to being a primary funder, the Foundation participates in LAWS' Summer Job Program, hosting a high school student for a month. This year we were fortunate to host Yarah. Here are some of her reflections about working with the Foundation.
By Yarah Shamji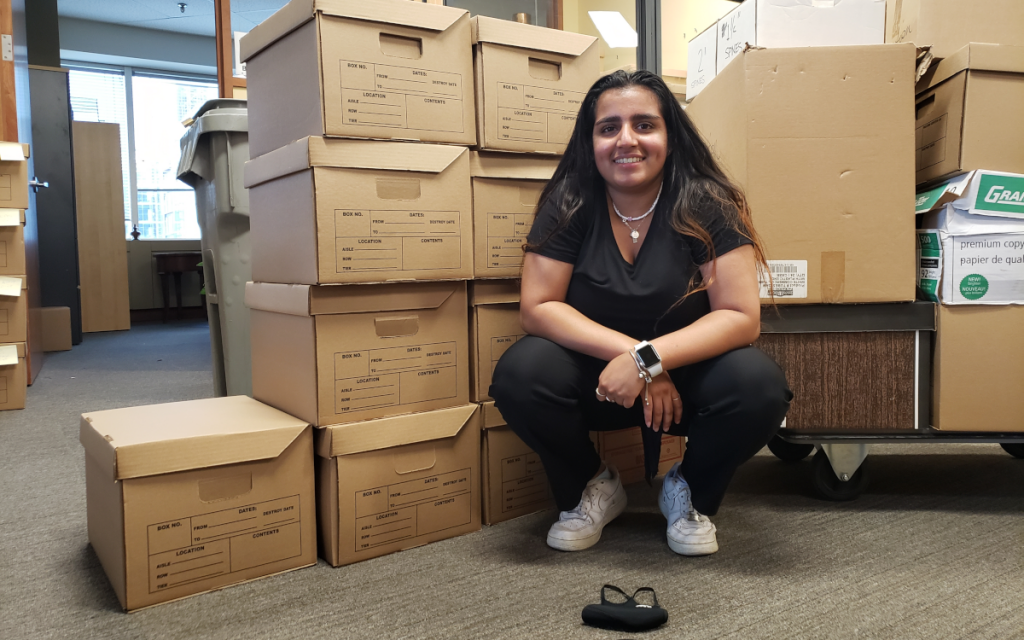 Hi, my name is Yarah Shamji, and I just graduated from the LAWS program at Central Technical School.
Law in Action Within Schools is a program at select schools in Ontario that focuses on a law-based curriculum that is integrated within our other select course curriculums. I joined the LAWS program in grade 10, and it was one of the best decisions I ever made.
My time at The Law Foundation of Ontario was beyond amazing. Due to the COVID-19 pandemic, my in-person experience was different, but I still learned so much!
Throughout my time at the Foundation, they were moving to another location. I was able to help with the move by removing old documents from binders, scanning documents, and packing boxes. With the extra binders and office supplies, we were able to pack them up to donate to other organizations.
My placement was a hybrid at-home and in-office due to the COVID-19 pandemic, so I would help with the move during my in-person days and I would work on projects when I was at home.
For example, I was able to work on a mock grant application where I had to decide whether an organization's project followed the Foundation's granting criteria. I also did some research for the Foundation about improving their online footprint.
One of my favourite things was being able to have "1:1" (one-on-one) meetings with everyone and get to know them. The Foundation is comprised of people from all different backgrounds who have come together to support the greater good. For someone who has no clue what they want to do after post-secondary, this was important to me as I got a better understanding of how people got to the position they're in today.
My time at the Foundation was eye-opening into the amazing work that The Law Foundation of Ontario does. I'm beyond grateful that I had an opportunity to work here.