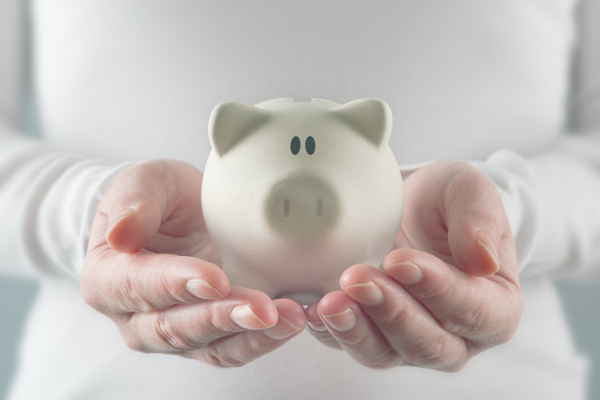 The Law Foundation of Ontario has invested more than $300K for four projects that aim to increase the knowledge and protection of investors, in particular vulnerable investors. The grants were made from our 2019 Investor Rights Call for Applications, funded through our national Access to Justice Fund (ATJF).
Investing is not just for the wealthy. Many ordinary Canadians invest in the market to provide needed income for their retirement or their child's education. Or, they may rely on that income because of unforeseen circumstances such as a chronic illness or disability that make them unable to work.
The investing landscape is often complex and there is often a gap in knowledge, protection, and access to services for investors in Canada. Without these, the rights of investors, especially the most vulnerable, may be compromised. This is what makes investor rights an access to justice issue.
Factors that can make an investor vulnerable may include a low level of financial literacy, the inability to communicate in English or French, dementia or other health issues, and being dependent on the return on their investments to cover their living expenses.
This is the Foundation's second round of granting dedicated specifically to investor rights; the first was in 2016. The decision to provide funding in this area was initially precipitated by the cy-près award in Lawrence v Atlas Cold Storage Holdings Inc, in which the court order stated that the primary, although not exclusive, use of the cy-près award should be the protection of investor rights. Funds received from other cy-près awards received by the Foundation also supported granting in this area.
The funded 2019 Investor Rights projects are:
Legal Information Society of Nova Scotia
Investor Legal Information Planning Kit and App
$100,000
The Legal Information Society of Nova Scotia, partnering with the Nova Scotia Securities Commission, will develop a plain language online Investor Legal Planning Information Kit for vulnerable investors in Nova Scotia. The resource will focus on helping seniors, women, and young families dealing with debt, newcomers, mature families dealing with significant changes in income, and youth entering adulthood strengthen their legal literacy around investing in order to avoid investment fraud.
Osgoode Hall Law School
RRSPs and Debt: An Investigation into the Investor Rights of Older Canadians
$74,024
Osgoode Hall Law School will undertake a comprehensive empirical research project into the financial lives of older Canadians who are dealing with retirement, increased debt, and the possibility of bankruptcy, with a specific focus on their use of RRSPs. They will look at the decision making of this population as well as the impact of legislative changes affecting retirement planning of older Canadians, such as the 2009 amendments to the Bankruptcy and Insolvency Act. The research will be published and made available online and seminars will be held to educate older Canadians about debt, RRSPs, and bankruptcy.
Investor Protection Clinic, Osgoode Hall Law School
Investor Education Video Series
$27,808
The Investor Protection Clinic at Osgoode Hall Law School will produce several short videos on topics such as the securities regulation system in Canada, red flags for investment fraud, and ways to recover lost funds, including different available complaints mechanisms. This grant will allow the Clinic to provide legal education support to retail investors, including seniors, throughout Ontario who wish to educate themselves on their rights or who believe they have suffered an investment loss as a result of someone else's wrongdoing.
University of Toronto, Faculty of Law
Public Legal Education for Vulnerable Investors
$99,789
The University of Toronto, Faculty of Law will develop and disseminate plain language public legal education materials about investor rights and protections in Ontario in a variety of targeted formats, providing information to vulnerable investors, including the elderly and newcomers, in order to prevent fraudulent and misleading investing.
About the Access to Justice Fund (ATJF)
The Law Foundation of Ontario's Access to Justice Fund (ATJF) is a distinct and permanent fund that makes grants to projects that improve access to justice across the country. The Foundation created the ATJF in 2009 after receiving a $14.6 million cy-près award from Cassano v. TD Bank. To date, the ATJF has received 21 cy-près awards and supported more than 234 grants worth over $25.6 million.
Courts have continued to approve The Law Foundation of Ontario as a fitting and accountable recipient of both fixed and residual cy-près awards given its experience and expertise in granting, broad access to justice mandate, and prudent financial management. This allows the Foundation to develop additional calls for funding and make grants through the ATJF.