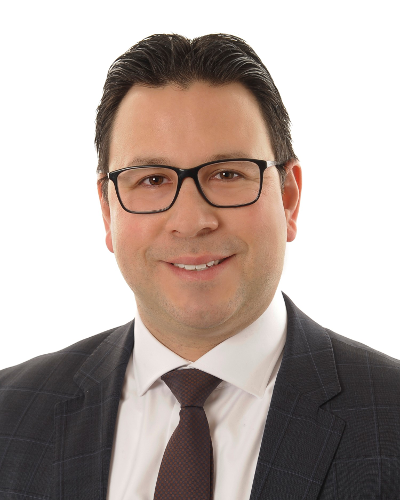 The Law Foundation of Ontario is pleased to announce the appointment of Etienne Esquega to its Board of Trustees.
Mr. Esquega is Principal Lawyer of Esquega Law Office. Based in Fort William First Nation, he practices in the areas of Indigenous legal issues (Aboriginal law), corporate and commercial law, civil litigation, and employment law.
Mr. Esquega has appeared on numerous occasions before administrative tribunals, the courts of Ontario, and the Federal Court of Canada. He also routinely provides advice and representation on governance, negotiations, strategy, and corporate/commercial matters. Mr. Esquega is familiar with the roles and responsibilities of Trustees since he has served as a Trustee for, and advised and set up, various First Nation land claim settlement trusts.
"We're pleased to welcome Etienne to the Board," said Foundation Chair, Linda Rothstein. "His expertise and experience of practicing law in northern Ontario and of the legal needs of Indigenous people will bring valuable insight to our grantmaking."
Mr. Esquega earned a Bachelor of Arts (Political Science) from the University of Windsor and his LLB from Osgoode Hall Law School. He was called to the Bar in 2005.
In addition to his new appointment with the Foundation, he is a member of the: Indigenous Bar Association; The Advocates' Society; Canadian Bar Association; Ontario Bar Association; and Thunder Bay Law Association. He is also a member of the Law Society of Ontario where he is presently a Bencher representing the Northwest Region and a Tribunal Member.
Mr. Esquega was born and raised in Thunder Bay and is a member of the Biinjitiwaabik Zaaging Anishinaabek (Rocky Bay First Nation). Outside of his law practice he enjoys spending as much time as possible with his wife and children, traveling, golfing, playing hockey, and spending time in the outdoors, especially on Lake Nipigon.
Mr. Esquega replaces Isfahan Merali who stepped down after serving four years on the Board. Ms Merali brought an important and respected voice to the Foundation and the Board and staff extend a sincere thank you for the enduring contributions she has made to the organization.