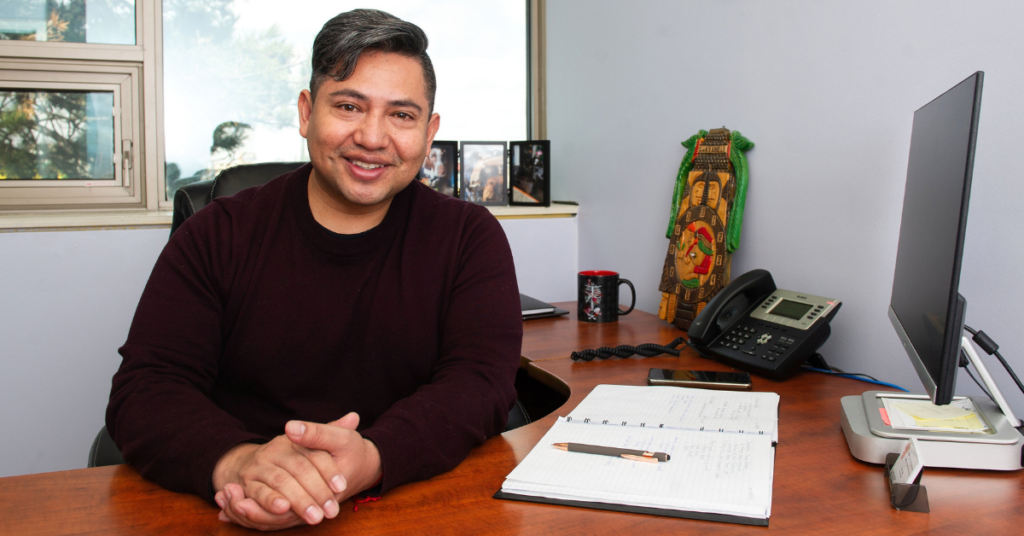 Research by the Hispanic Development Council found that Spanish-speaking seniors in the Greater Toronto Area are falling through the cracks.
The 2019 report found two thirds of Latinx/Hispanic seniors have no connection to social support agencies and live at or below the poverty line. Many live alone with little or no contact with family and friends. Also, many do not speak English and cannot access virtual supports, challenges exacerbated by the pandemic and the public sector's shift to online-only legal and social services.

The Centre for Spanish Speaking Peoples Legal Clinic, in partnership with Hispanic Development Council, developed an interagency outreach initiative to connect this vulnerable group to the legal help they need. Most commonly, the needs relate to wills, powers of attorney, fraud, and maintaining social assistance income, such as Old Age Security. The project is funded by a Responsive grant from The Law Foundation of Ontario. The Centre for Spanish Speaking Peoples is a nonprofit organization that has been providing a range of legal and social programs to Latinx/Hispanic communities in Ontario for close to 50 years. Its Legal Aid Ontario-funded legal clinic provides representation, advice, and public legal education and information to low-income members of the Spanish speaking community.
"Culturally, the Spanish language is what identifies us. That's the commonality and what allows people to be their authentic selves," says Elvis Lazaro, the Centre's Executive Director. "Being culturally appropriate also means acknowledging the different nationalities that community members represent, understanding there are many reasons for migration to Canada, and respecting the perspectives and experiences that each person has."
In 2022, the project supported over 200 seniors through in-person intake days and public legal information sessions hosted by a broad network of agencies serving Latinx/Hispanic seniors. One of the most successful initiatives were Cafecitos. Translated as 'coffee breaks', these are popular social gatherings in Spanish-speaking cultures.

"When you have coffee breaks in our countries, you meet people and engage in conversation," says Elvis. "To connect with isolated seniors, we knew we needed to focus on in-person legal outreach that creates welcoming spaces where people feel safe and comfortable enough to receive information and ask questions. They've become places of community and belonging."
The legal clinic helped me understand and navigate the legal system at the age of 83! I learned things I didn't know about living in Canada. I'm very grateful to the team for always taking care of me with love and support. – Centre for Spanish Speaking Peoples Legal Clinic client
See more stories from our 2022 annual report