2020-2021 Community Leadership in Justice Fellowship recipients
The Law Foundation of Ontario is pleased to announce that Prasanna Balasundaram and Laura Tamblyn Watts have each received a 2020-2021 Community Leadership in Justice Fellowship (CLJF).
"Prasanna and Laura have each proposed such interesting topics that will help Ontarians in practical ways," said Linda Rothstein, the Foundation's Board Chair. "Though the fellowships are quite different, each aims to directly empower people with the legal information necessary to lawfully and ethically carry out important roles in our society, namely refugees in their pursuit of transitional justice and people who are acting as a Power of Attorney. We're eager to see what comes out of the fellowships."
The CLJF gives senior-level employees in nonprofit organizations the opportunity to spend all or part of an academic year at an Ontario law school, university, or community college department dedicated to legal or justice studies. It gives nonprofit leaders the opportunity for professional development and career renewal and it strengthens the bond between academia and community-based nonprofit organizations, fostering partnerships that last beyond the term of the fellowship. The CLJF also broadens and enriches students' academic experiences through innovative approaches to teaching and learning. The CLJF provides funding up to a maximum of $65,000 toward the cost of the fellow's salary and provides funding up to $15,000 to the academic host for equipment and program-related expenses.
Fellowships aim to empower refugees as transitional justice actors and individuals as informed, confident Power of Attorneys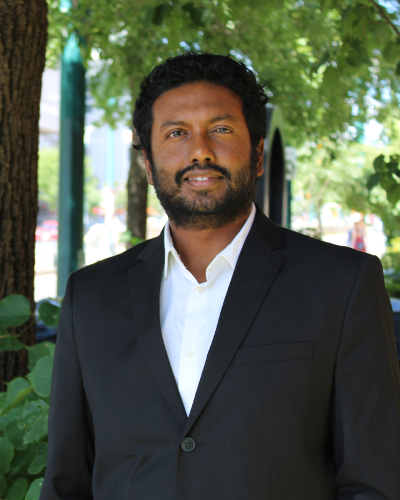 Prasanna Balasundaram
Prasanna Balasundaram is a staff lawyer who supervises the Refugee and Immigration division at Downtown Legal Services, a community legal clinic and a clinical education program operated by the Faculty of Law at the University of Toronto. His work focuses on complex refugee and immigration matters, particularly those involving inadmissibility, exclusion, and constitutional issues. Prasanna has an interest in advancing legal aid based clinical legal education. He instructs law students in a refugee and immigration law clinical course and supervises their casework.
Mr. Balasundaram will be hosted by the Centre for Refugee Studies, York University, starting September 2021. He will work with Professor Sean Rehaag, who is Director of the Centre for Refugee Studies and an Associate Professor at Osgoode Hall Law School.
Through his fellowship, Mr. Balasundaram will conduct research and develop resources to empower refugees and refugee-serving organizations to become meaningful transitional justice actors. 'Transitional justice' means the post-conflict pursuit of accountability for gross violations of human rights or mass atrocities. Accountability measures can include criminal prosecutions, truth and reconciliation commissions, institutional reforms, and memorialization.
Mr. Balasundaram will carry out a literature review as well as original research based on interviews with refugee organizations and refugees in southern Ontario to explore the circumstances affecting the inclusion and exclusion of refugees in transitional justice. (Southern Ontario is home to refugees from Sudan, Haiti, El Salvador, Liberia, Rwanda, and Sri Lanka – all countries that have undertaken some form of transitional justice measures.)
Based on this research, he will create and disseminate resources, such as a toolkit, website, and webinars, and deliver training to refugee and newcomer organizations to increase their understanding of and capacity to pursue transitional justice, while rooted in best practices to safely and meaningfully involve refugees in the processes. Mr. Balasundaram will also connect regularly with the students, faculty, and partners of Osgoode Hall Law School and the Center for Refugee Studies, providing guest lectures, seminars, and consultation sessions.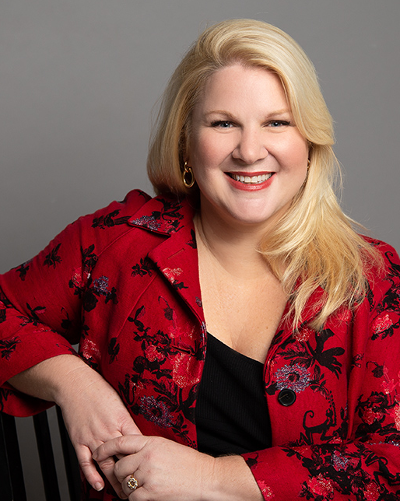 Laura Tamblyn Watts
Laura Tamblyn Watts, LLB, is CEO of CanAge, a Canadian seniors' advocacy organization. She is a nationally and internationally recognized expert on aging issues, with a specialty in law reform, policy, partnerships, and community and media engagement. She is an Adjunct Professor at the University of Toronto and has held senior-level roles at the Canadian Association of Retired Persons and Canadian Centre for Elder Law.
Ms Tamblyn Watts will be hosted by the University of Toronto, Factor-Inwentash Faculty of Social Work (FIFSW) where she will work with Associate Professor David Burnes, Associate Dean, Academic at the FIFSW.
Through her fellowship, Ms Tamblyn Watts will create a free online course to teach Ontarians how to decide to be and how to act as a Power of Attorney (POA) for Property and Personal Care.
A first of its kind in Canada, the course aims to help close a knowledge gap in existing public legal education and information (PLEI). Existing PLEI capably instructs people on how to create or revoke a POA. This proposed course will instead provide specific information on how to carry out the role of an Attorney, and the legal and non-legal implications of doing so. Topics will include: substitute decision-making; mental capacity; elder abuse; working with third parties such as medical and financial professionals; and working with the Public Guardian and Trustee and the court system.
In addition to the course, Ms Tamblyn Watts will deliver talks to faculty, students, and guests on aging and social justice, the role of a substitute decision-maker, and the intersection of law and social work, and mentor Master of Social Work students in the fields of gerontology and legal studies. She will also establish an ongoing community-academia network to link faculty with private, nonprofit, and public health, policy, and legal organizations that intersect with the legal and social needs of older adults and co-create with the National Institute for the Care of the Elderly a bilingual resource on substitute decision-making.
Quotes from fellows and host institutions
"The Centre for Refugee Studies is delighted to host this exciting project. It has the potential to help reframe refugees not as supplicants seeking protection against human rights abuses, but as agents who actively push back against human rights violations." – Sean Rehaag, Director, Centre for Refugee Studies and Director, Refugee Law Laboratory, Associate Professor, Osgoode Hall Law School York University
"Acting as a Power of Attorney for a loved one or friend can be an emotionally difficult and even stressful time. Our objective with this fellowship is to make the process as understandable as possible, to provide practical examples and instruction, and to remove the stress from what can in fact be a rewarding experience." – Laura Tamblyn Watts, President and CEO of CanAge
"With the growth of the older population, there is an urgent need for a clear online resource to educate Ontarians on how to serve as Power of Attorney for Personal Care and/or Property. We are absolutely delighted that The Law Foundation of Ontario's Community Leadership in Justice Fellowship will allow Laura the opportunity to create this important resource." – David Burnes, Associate Dean, Academic, University of Toronto, Factor-Inwentash Faculty of Social Work