2018-2019 Community Leadership in Justice Fellowship recipients
The Law Foundation of Ontario is pleased to announce it has awarded Community Leadership in Justice Fellowships (CLJF) for the 2018-2019 academic term to Jean-Noé Landry and Julie Mathews.
"Jean-Noé and Julie are both extraordinary leaders and we're excited to see what comes from their fellowships," said Linda Rothstein, the Foundation's Chair. "The Foundation's support of their work reflects its long-standing commitment to the role community-based organizations play in providing frontline access to justice services as well as its emerging interest in how technology is transforming the legal landscape."
The CLJF gives senior-level employees in nonprofit organizations the opportunity to spend all or part of an academic year at an Ontario law school, university, or community college department dedicated to legal or justice studies. It gives nonprofit leaders the opportunity for professional development and career renewal and it strengthens the bond between academia and community-based nonprofit organizations, fostering partnerships that last beyond the term of the fellowship. The CLJF also broadens and enriches students' academic experiences through innovative approaches to teaching and learning.
"Our law school is excited to host these two community-focused fellowships," said Adam Dodek, Dean of the Common Law Section at the uOttawa Faculty of Law. "The work undertaken by Jean-Noé and Julie will offer some fascinating new active learning opportunities to our students, and will serve as strong examples of the important types of research, learning, and community-based advances that are made possible when the academic and nonprofit sectors come together. We are extremely fortunate to be hosting both of these fellows at the same time."
Justice fellowships to research the potential effects of smart cities and how to support the role of community-based justice partners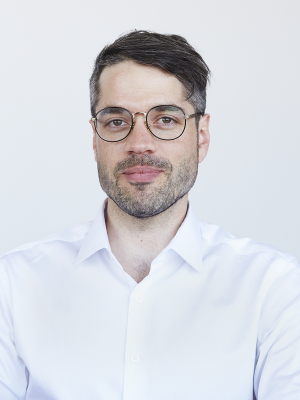 Jean-Noé Landry
Jean-Noé Landry is the Executive Director of OpenNorth, Canada's leading nonprofit organization specialized in open data that researches and advocates for 'open smart cities'. An Open Smart City is where residents, civil society, academics, and the private sector collaborate with public officials to use data and technologies in an ethical, accountable, and transparent way to govern the city as a fair, viable, and liveable community that balances economic development, social progress, and environmental responsibility. Remaining based in Montreal during his fellowship, Mr. Landry will continue to lead OpenNorth's strategic direction, major programs, and partnerships.
Mr. Landry will be hosted by the University of Ottawa, Centre for Law, Technology, and Society. With support by Florian Martin-Bariteau, LL.D., the Centre's director and an assistant professor within the Faculty of Law (Common Law Section), Mr. Landry's fellowship will examine power relations in a smart city ecosystem, in particular the role and influence of citizens. It will investigate how citizens may be commodified, how political participation is framed, and what changes occur as a result of the introduction of various networked and urban 'smart' technologies – both positive and negative.
Mr. Landry's fellowship will include the development of OpenNorth's Open Smart Cities Guide v2.0, a series of in-depth case studies examining the different dimensions of shifting human agency in smart cities, and a workshop on smart and inclusive cities. Law students at the university will learn about these concepts and have the opportunity to get involved in the research through guest lectures and experiential learning activities.
Julie Mathews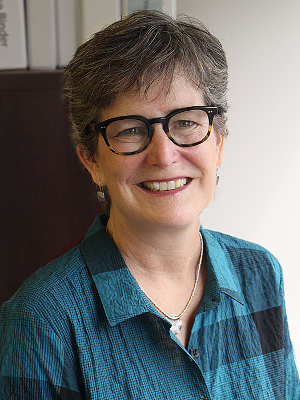 Julie Mathews is the Executive Director of Community Legal Education Ontario (CLEO), the province's leading public legal education organization that provides clear, accurate, and practical legal rights education and information. She has extensive experience leading numerous initiatives relating to improving access to justice through community-oriented legal education, information, and other supports.
Ms Mathews will be hosted by the University of Ottawa, Faculty of Law (Common Law Section) where she will work in close partnership with Professor David Wiseman, who has significant research and teaching expertise in the area of community-based legal assistance and access to justice.
Through her fellowship, Ms Mathews will undertake a collaborative research project that will explore the challenges faced by community service organizations in helping the people they serve who face legal problems, in particular those living on a low income or experiencing other social disadvantages. At the law school, students will have the opportunity to be involved in the research project and Ms Mathews will share her extensive experience in community legal education with law students and legal educators through a series of guest lectures. The project will deliver an action-oriented framework of policy and program options for supporting and enhancing the role of community service organizations as 'justice partners' making an integral contribution to improving access to justice in Ontario.
The Foundation provides funding up to a maximum of $65,000 toward the cost of the fellow's salary and provides funding up to $15,000 to the academic host for equipment and program-related expenses. Applications to the CLJF granting program are accepted every year.