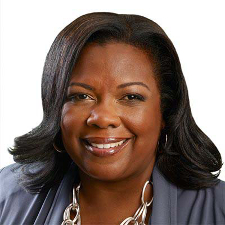 The Class Proceedings Fund is pleased to announce the appointment of Sandra Barton to its Class Proceedings Committee.
Sandra Barton is a partner at Gowling WLG based in Toronto. She has extensive expertise in complex commercial litigation matters, class action defence, professional liability defence, and in trademark and copyright disputes.
Ms Barton is recognized as one of the top corporate commercial litigators in Canada by the Canadian Legal Lexpert Directory and The Best Lawyers in Canada and she was featured among the country's leading class actions lawyers in the 2015 and 2016 editions of The Best Lawyers in Canada.
Ms Barton has trained lawyers across North America in a range of trial and appellate skills. She is an adjunct professor at Osgoode Hall Law School and an instructor in its annual Intensive Trial Advocacy Workshop for lawyers across Canada. She is also a visiting instructor at the University of Notre Dame and regularly trains lawyers for The Advocates' Society. Ms Barton is a former director for the Homes First Foundation and currently serves on the board of directors of the Touching Tiny Lives foundation.
Ms. Barton replaces Jasminka Kalajdzic as The Law Foundation of Ontario's appointee on the Class Proceedings Committee. Ms. Kalajdzic, Associate Professor and Associate Dean at the University of Windsor, stepped down from the committee after six years of dedicated service.
The Class Proceedings Committee is responsible for making decisions about whether applicant class action plaintiffs will receive support from the Class Proceedings Fund. Both the fund and committee were established in 1992 as an amendment under the Law Society Act. The fund provides financial support to approved class action plaintiffs for legal disbursements and indemnifies plaintiffs for costs that may be awarded against them in funded proceedings. The fund promotes access to justice by enabling plaintiffs to fully pursue their claims.
The Law Foundation of Ontario provided a $500,000 endowment to establish the Class Proceedings Fund and supports the work of the Class Proceedings Committee by administering the Class Proceedings Fund. The Class Proceedings Committee has five members, one appointed by each of The Law Foundation of Ontario and the Attorney General of Ontario, and three appointed jointly.
---
About The Law Foundation of Ontario
Established by statute in 1974, The Law Foundation of Ontario is the sole foundation in Ontario with the mandate of improving access to justice. Through granting and collaboration, the Foundation invests in knowledge and services that help people understand the law and use it to improve their lives.