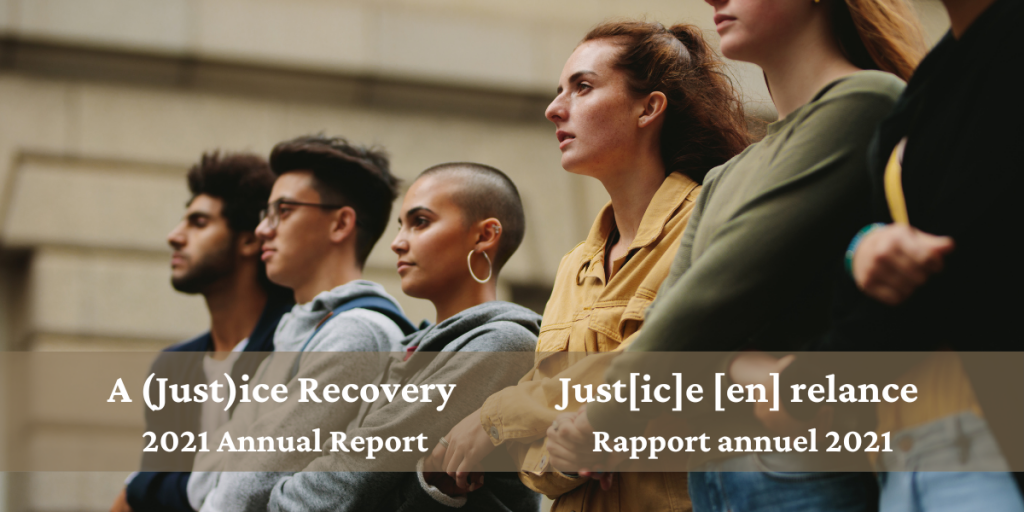 I'm pleased to present our 2021 annual report: A (Just)ice Recovery.
This year's report highlights the pressing and disproportionate effects of the pandemic and spotlights grantees responding to the intersecting legal and social needs of our most vulnerable community members.
Their courage and strength inspires us, as do all players in the nonprofit justice sector like you who are pushing for equity and access to justice every day.
Linda Rothstein
Chair, The Law Foundation of Ontario
What's inside
Messages from the Chair and CEO
About Just Recovery
Granting spotlights
Video celebrates Elders' Council
List of 2021 grants made
Class Proceedings Fund highlights
Financial highlights