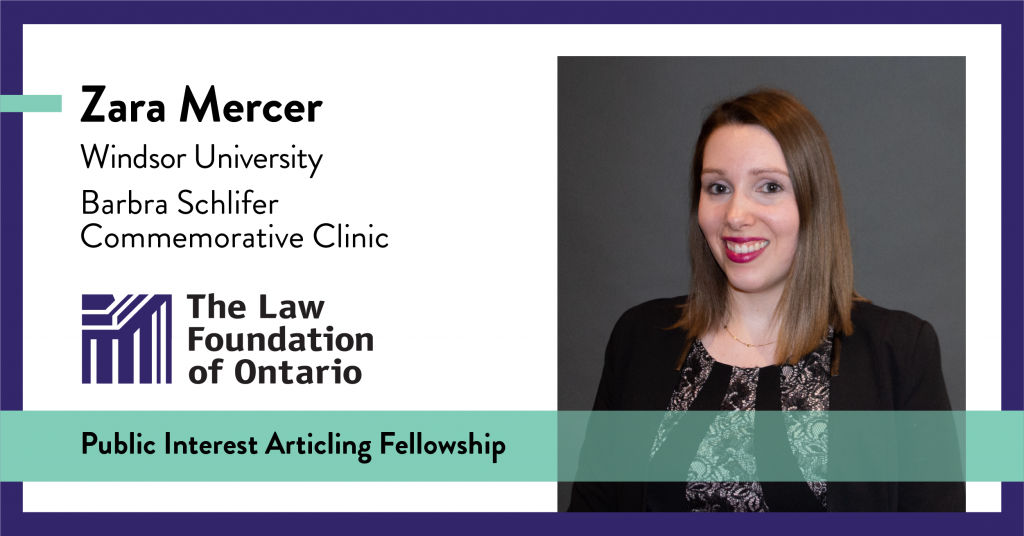 Throughout my articles at the Barbra Schlifer Commemorative Clinic, I gained a deeper understanding of the immense social and legal barriers that survivors of gender-based violence face while contending with complex and intersecting legal issues. I supported survivors of gender-based violence through the family court process and on various types of immigration applications. While I was fortunate to work on some files that had positive outcomes for clients, there were also significant challenges that required strategic tenacity. I came to appreciate the inherent value of client advocacy. Amplifying the voices and resiliency of clients and witnessing clients becoming more self-assured and empowered was a rewarding and meaningful aspect of the work. It has been an incredible experience to work in a collaborative, passionate and motivating environment that persistently builds momentum for social change for survivors of gender-based violence.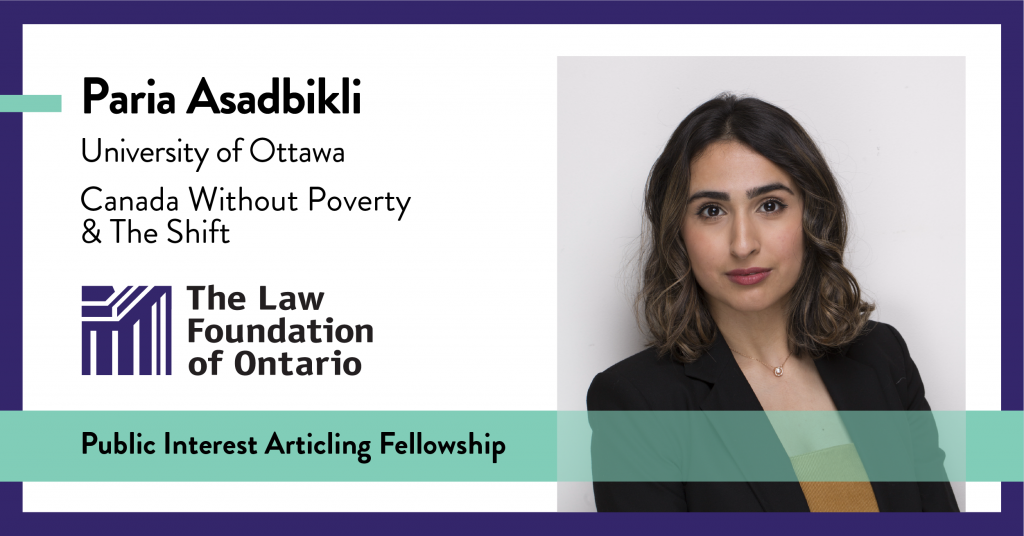 One of my projects for The Shift focused on investigating the City of Halifax's approach to dismantling homeless camps. I prepared a comprehensive report on the city's approach toward homelessness and the housing crisis. I executed environmental, literature, and jurisdictional scans while reviewing government documents, directives, and other relevant background information to generate risk assessment reports. This report contained practical recommendations that were helpful as background research and in preparing for presentations to the Premier, the Honourable Tim Houston, Mayor Mike Savage, and Halifax City Councillors on behalf of The Shift and the former UN Special Rapporteur on the Right to Housing. This was one of the highlights of my experience at The Shift. This experience was very meaningful to me because I saw the direct impact of my work on the community that I was serving.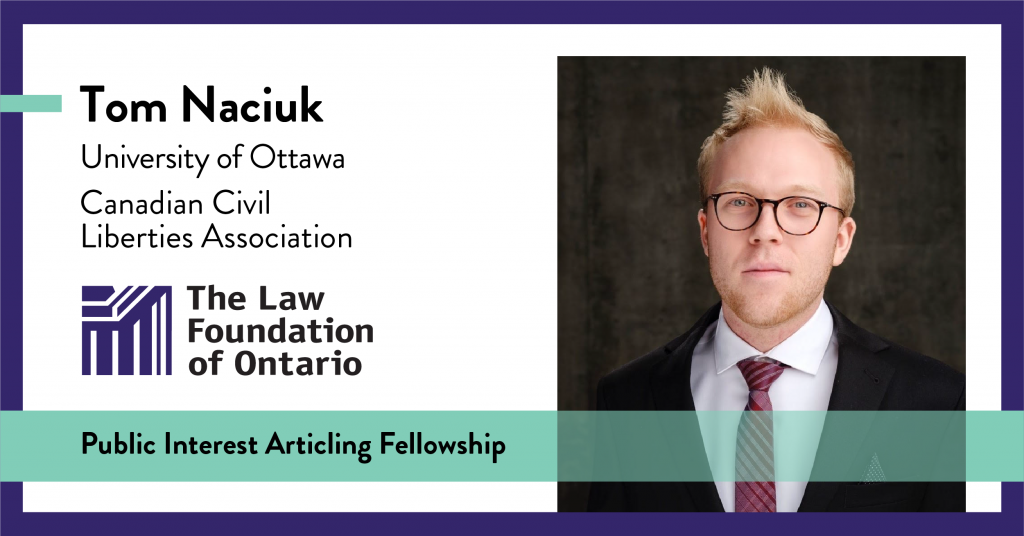 My time at the Canadian Civil Liberties Association has been one of the most rewarding chapters of my journey to becoming a lawyer. I was able to apply what I learned in law school, expand on that knowledge, and challenge myself to think outside the box. One of the most rewarding parts of my Fellowship has been the opportunity to teach law to the general public. I especially enjoyed visiting a grade 12 class and teaching them about 2SLGBTQ+ rights under the Charter. When I was in Grade 12, I would have appreciated so much if someone had come to my class to talk about queer rights. It meant so much to me to be able to do that and I hope it made at least one queer student feel more secure, confident, and proud.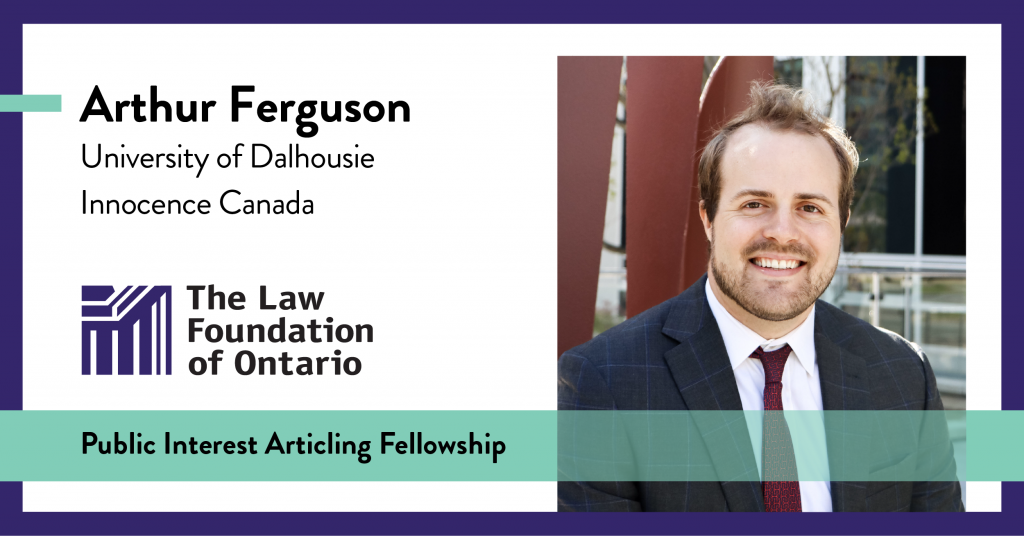 Spending the past 10 months articling with Innocence Canada has forever changed how I understand our criminal justice system, those most affected by it, and my role in it. Participating in the submission of an application to overturn a wrongful conviction to the Minister of Justice under s.696.1 of the Criminal Code revealed the heartbreaking consequences of our justice system getting it wrong. It is the relationships I developed with the Innocence Canada team, our applicants, and exonerees that had the biggest impact on me. It has given me a set of skills and a perspective that I am incredibly lucky to have received so early in my career. It will help guide and support me throughout my career and I know I will be involved in the innocence movement long after my articling term ends.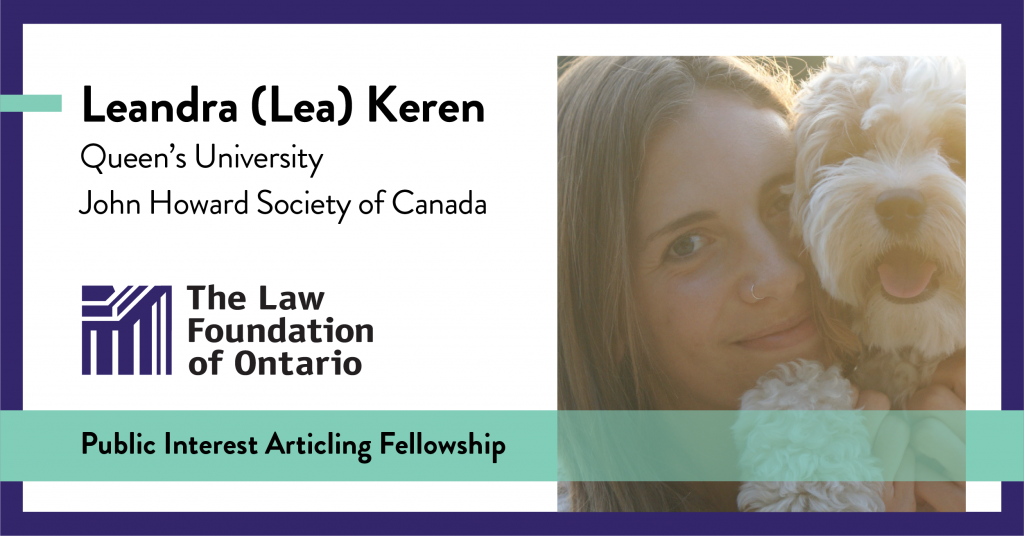 During my time with the John Howard Society of Canada, I had the opportunity to work on Charter challenges, including one that is seeking to improve the healthcare provided to individuals incarcerated in Canada's federal prisons. We argue that as long as Canada's jailors are responsible for overseeing the healthcare of incarcerated individuals, their Charter rights to liberty and against cruel and unusual punishment will be systematically breached. This experience consolidated my learning in law school and provided me with the training and tools I need to continue to support and advocate with individuals who are disproportionately impacted by the criminal legal system. I will continue to defend the rights which the state espouses to be fundamental but that are disproportionately afforded to individuals usually by nature of their social location and lived experiences of trauma.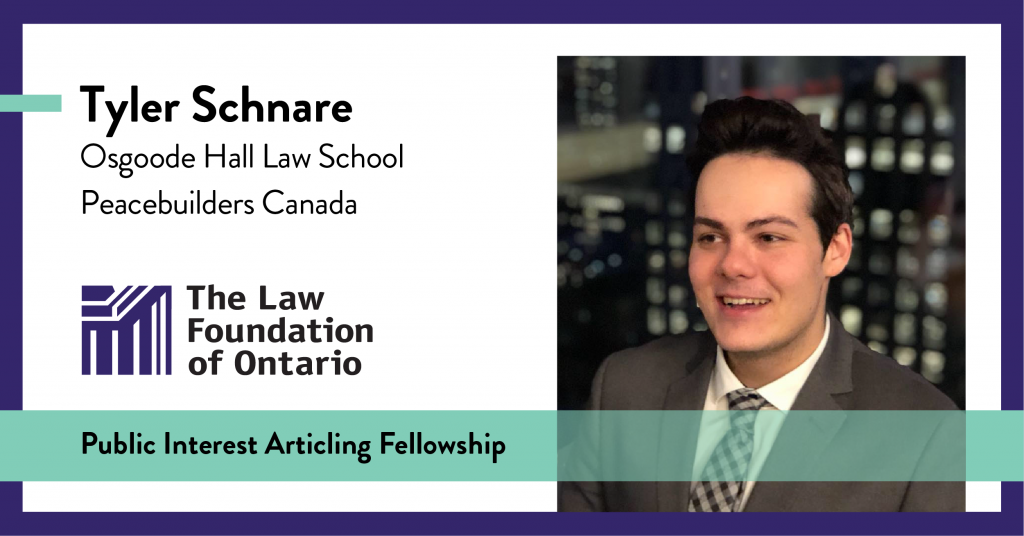 At Peacebuilders, I actively shaped community advocacy projects that were near and dear to my values. Before Peacebuilders, I could not envision myself being able to take a leading role in these projects. [Through restorative circle programming] I worked with a young person accused of a hate-motivated offence. As a member of the 2SLGBTQ+ community, I initially thought I would find this difficult. However, our time together showed me that compassion, responding to lived experiences, and adopting a holistic approach can alter the course of a person's life. My experience rejuvenated my dreams to pursue advocacy in criminal law from a trauma and equity perspective. It has also taught me to identify the spaces and dynamics I will thrive in, how to advocate for my professional and personal needs, and how to advocate for others in need.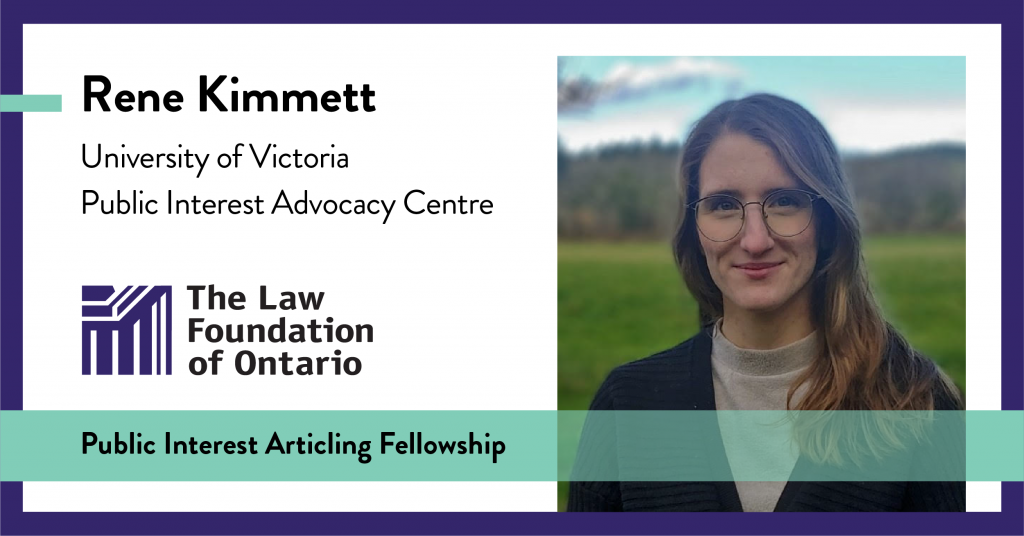 My time with the Public Interest Advocacy Centre (PIAC) coincided with the proposed merger of two major communications companies, which triggered a parliamentary review and requires regulatory approval from three different bodies. To support PIAC's work opposing the transaction, I conducted research, helped draft arguments, and attended an oral hearing at the CRTC representing the interests of TV consumers. Working with PIAC gave me insight into several regulatory frameworks through the niche perspective of consumer advocacy. While industrial players spend significant resources advancing their positions, consumers often have diffuse interests that make it more difficult to organize and lack the necessary expertise to weigh in on technical proceedings. Access to justice is not only about access to courts, but also about building decision-making systems that are precise, transparent, independent, and responsive to the changing needs of our society.