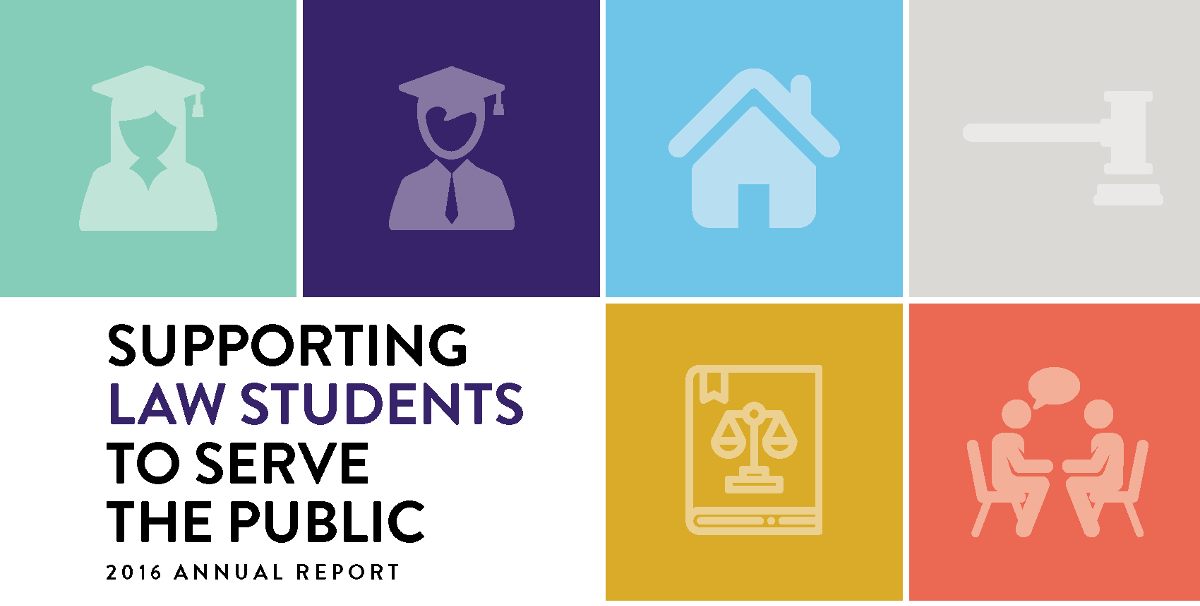 For close to 45 years, The Law Foundation of Ontario and Ontario's law schools have been partners in helping to advance access to justice.
The Foundation's latest annual report focuses on this partnership and, in particular, the ways that the Foundation's leadership and granting have supported law students to serve the public, bringing tangible legal help to people in our communities.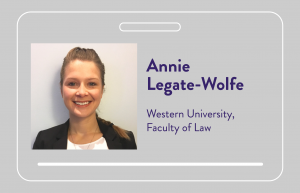 The experiential learning opportunity that Annie Legate-Wolfe is gaining through Western Law's Eviction Prevention Program (EPP) is helping to safeguard housing for Londoners and giving her hands-on experience working with clients. Since the EPP began in 2012, five to eight students have assisted about 20 tenants per year. Approximately 90% of these tenants are able to settle with the assistance of the students.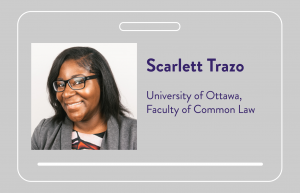 Scarlett Trazo knows first-hand the difference a mentor can make. The Peer Mentor Program at the University of Ottawa's Faculty of Common Law gave her a way to give back and help peers from a diversity of backgrounds to build their confidence and connections for a career in law. Every year the program matches approximately 20 second and third year peer mentors with the faculty's first year students to provide practical and emotional support, helping the new students to navigate the social and academic world of law school.
The Foundation's Public Interest Articling Fellowship opened up a new world of career options for Amanda Carling (University of Toronto JD 2012). As a Métis woman growing up in Winnipeg, she dreamed of being able to champion the rights of Indigenous youth. Through a career in the nonprofit sector she has been able to make that dream a reality, currently as her alma mater's Indigenous Initiatives Manager.
Read the annual report to learn more about Annie, Scarlett, and Amanda and the ways in which law schools and law students are leveraging the Foundation granting to advance access to justice in their communities.
The annual report also contains a message from Linda Rothstein, the Foundation's Board Chair, profiles the Community Leadership in Justice Fellowship recipients, gives the latest highlights of the Access to Justice Fund and Class Proceedings Fund, and includes the 2016 financial highlights, and the full listing of 2016 grants made.
---

About The Law Foundation of Ontario
Established by statute in 1974, The Law Foundation of Ontario is the sole foundation in Ontario with the mandate of improving access to justice. Through granting and collaboration, the Foundation invests in knowledge and services that help people understand the law and use it to improve their lives.