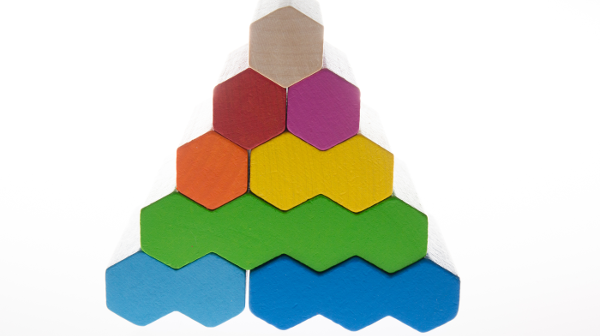 The Law Foundation of Ontario has selected 25 nonprofit organizations to participate in the second cycle of Catalyst, its highly competitive core funding program.
The Foundation has increased its investment in Catalyst to $19.7M, adding close to $3M to the total budget over three years and growing the program from 20 to 25 organizations.
"We understand how critical multi-year core funding is to the nonprofit justice sector," says Lisa Cirillo, the Foundation's CEO. "We thank all the organizations who made the time to apply to Catalyst. We had an exceptional pool of worthy and innovative initiatives to choose from and these were tough decisions."
As a group, the successful applicants will allow the Foundation to continue to support a mix of legal activities and programs that serve diverse communities across the province. Catalyst grantees are selected based on a variety of factors including: the applicant's legal expertise and demonstrated commitment to diversity, equity, and inclusion; community support and involvement in the proposed work; and the potential impact of the activities in promoting access to justice.
About Catalyst
Launched in 2018, this is the Catalyst program's second cycle of granting. Catalyst grantees receive a one-year grant, which is renewable for another two years. The Catalyst program provides organizations working to advance access to justice in Ontario a unique opportunity to secure multi-year core funding. Catalyst supports organizations with a proven track record of high-quality services to improve their ability to adapt, innovate, and respond to emerging needs.
---
2022-2024 Catalyst grantees
Aboriginal Legal Services Inc.
$150,000
Aboriginal Legal Services supports Indigenous people who are navigating the justice system. It offers legal services such as court workers, Gladue services, a post-charge diversion program, an alternative dispute resolution program for child welfare matters, and justice circles.
Association des juristes d'expression française de l'Ontario
$150,000
Association des juristes d'expression française de l'Ontario promotes access to justice in French and develops programs and resources to create awareness and to educate legal professionals and the public about the justice system and their legal rights, including their rights to legal services in the official language of their choice.
Criminalization of Women Pro-Bono Project, Barbra Schlifer Commemorative Clinic
$150,680
The Criminalization of Women Pro-Bono Project at the Barbra Schlifer Commemorative Clinic provides trauma-informed summary legal advice, brief services, and referrals to women and non-binary people who have experienced gender-based violence and have been charged with or convicted of a criminal offence.
Canadian Civil Liberties Education Trust
$221,100
Canadian Civil Liberties Education Trust provides a variety of programs in schools, educational institutions and faculties, online, and in person to educate students, teachers, newcomers, and the general public about their civil rights and freedoms and participating in Canada's democracy.
Canadian Forum on Civil Justice
$110,000
The Canadian Forum on Civil Justice is a national nonprofit organization with a mandate to advance civil and family justice reform. It works across sectors and jurisdictions to carry out public-focused, evidence-based, empirical research that fills information gaps on justice needs, and disseminates information, makes recommendations, and facilitates opportunities for dialogue among stakeholders.
Pro Bono and Public Education Program, Centre for Equality Rights in Accommodation
$150,000
The Centre for Equality Rights in Accommodation's Pro Bono and Public Education Program helps low-income tenants in Ontario who face eviction or experience human rights violations connected to their housing. It offers educational programming for service providers, workshops for community members, system navigation support, and referrals to volunteer lawyers.
Childhood Arrivals Support and Advocacy Program, Justice for Children and Youth
$256,899
The Childhood Arrivals Support and Advocacy Program was established as a response to the complex legal challenges faced by children and youth who were brought to Canada as young children but have not had their immigration status regularized. It provides support, advice, referrals, and pro bono legal representation to these children and youth in Ontario.
CLEO Connect, Community Legal Education Ontario
$385,000
Community Legal Education Ontario's CLEO Connect program develops clear, accurate, and practical legal rights education and information resources to equip and train frontline workers at community organizations to better support their low-income and marginalized clients to understand and exercise their legal rights.
Connecting Ottawa, Community Legal Services of Ottawa
$279,750
Connecting Ottawa improves access to justice for Ottawa residents who speak neither English nor French and/or who have communication barriers. It coordinates a network of over 50 community, legal, immigration, disability, and social services agencies to develop their capacity to provide appropriate legal information and referrals for clients.
FCJ Refugee Centre
$150,000
The FCJ Refugee Centre serves refugees and others at risk due to their immigration status through all steps of the refugee determination and refugee appeals processes, as well as assisting with the family sponsorship and family reunification processes. It also provides training workshops and legal education materials for frontline workers who serve refugees.
Innocence Canada
$253,000
Innocence Canada is dedicated to identifying, advocating for, and exonerating individuals convicted of a crime that they did not commit and to preventing such injustices in the future through legal education and justice system reform.
Law Commission of Ontario
$550,000
The Law Commission of Ontario conducts research, provides multidisciplinary analysis, and develops reports on current and emerging legal policy issues to promote access to justice and contribute to public debate on a broad range of legal issues, such as artificial intelligence and automated decision-making, class actions, last stages of life, consumer protections, and environmental accountability.
Law in Action Within Schools
$150,000
Law in Action Within Schools is a partnership between the University of Toronto, Faculty of Law, Osgoode Hall Law School, and Toronto District School Board. It is a law and justice-themed academic and extra-curricular high school program that teaches students about law and justice and supports them to graduate and consider post-secondary education and a justice sector or legal profession career.
Indigenous Youth Outreach Program, Level
$83,000
Level's Indigenous Youth Outreach Program engages First Nations, Métis, and Inuit youth throughout Canada in specialized justice education and mentorship activities led by predominantly Indigenous justice sector volunteers. The program encourages youth to increase their critical thinking and leadership skills and their knowledge of the law and careers in justice.
Luke's Place Support and Resource Centre for Women and Children
$150,000
Luke's Place provides family law support for women who have experienced intimate partner violence and training, resources, and mentoring to frontline workers and lawyers who assist them. It provides direct services with the assistance of pro bono lawyers and systemic support both in the Durham region and provincially.
Justice Program, Métis Nation of Ontario
$161,865
The Métis Nation of Ontario's Justice Program addresses the unmet and emerging legal needs of Métis people across the province. It provides culturally informed legal support through brief services, legal information, system navigation, and legal referrals.
Muslim Legal Support Centre
$113,204
The Muslim Legal Support Centre connects Muslim communities across the Greater Toronto Area (GTA) to culturally competent and accessible legal services. It also hosts public legal education sessions in partnership with community organizations in the GTA.
National Self-Represented Litigants Project, University of Windsor, Faculty of Law
$150,000
The National Self-Represented Litigants Project works for a better and deeper understanding of the needs, motivations, and challenges of self-represented litigants (SRLs). Through research and dialogue with SRLs and legal professionals, it develops practical resources and promotes new and more affordable models of legal service delivery.
Ontario Justice Education Network
$890,000
Ontario Justice Education Network engages the judiciary, the Bar, the courts, and the education community throughout Ontario by developing innovative educational tools that introduce young people to the justice system. These tools help young people understand the law, build their legal capability, and prepare them to manage the legal aspects of problems that arise in their own lives.
Probono Inmate Appeal Program
$102,850
The Probono Inmate Appeal Program assists unrepresented appellants in criminal cases before the Court of Appeal for Ontario. Experienced criminal appellate counsel act as duty counsel on their appeals, helping this vulnerable population from having to represent themselves in complex and high stakes criminal appeals.
Pro Bono Ontario
$880,000
Through a roster of volunteer lawyers, Pro Bono Ontario helps low-income Ontarians who cannot afford a lawyer or do not qualify for legal aid with free legal advice. Its programs include a legal advice hotline, litigation assistance programs in small claims court and Superior Court in Toronto and Ottawa, and medical-legal partnerships that operate out of 5 children's hospitals.
Pro Bono Students Canada
$595,550
Through its chapters at law schools, Pro Bono Students Canada provides free legal support to low-income individuals and nonprofit organizations, and experiential learning opportunities to law students. It also operates national programs with legal and community partners, such as the Ontario Family Justice Centre, Indigenous Human Rights Program, and Trans ID clinics.
Access to Justice and Direct Legal Services, The 519 Church Street Community Centre
$150,000
The 519's Access to Justice and Direct Legal Services program offers a general summary advice legal clinic, specialty legal clinics for criminal law, immigration and refugee law, housing law, and Trans ID matters, refugee mock hearings, a court support program, and public legal education to respond to the needs of LGBTQ2S communities in Toronto and Ontario.
The Osgoode Society for Canadian Legal History
$184,229
The Osgoode Society for Canadian Legal History promotes the history of Canadian law by publishing books on Canadian legal history, creating and preserving an oral history archive, supporting academic research, and hosting a diverse range of topical educational events.
Public Education, Workers' Action Centre
$150,000
The Workers' Action Centre (WAC) supports the development of research, training, communications, and policy around issues facing workers in low-wage and precarious jobs across Ontario. Through its Developing Critical Post-Pandemic Public Education Strategies to Improve Access to Justice for Workers in Precarious Employment program, WAC will provide responsive public education strategies and resources to reach workers who have been disproportionately impacted by COVID-19 and are facing increased barriers to access to justice.