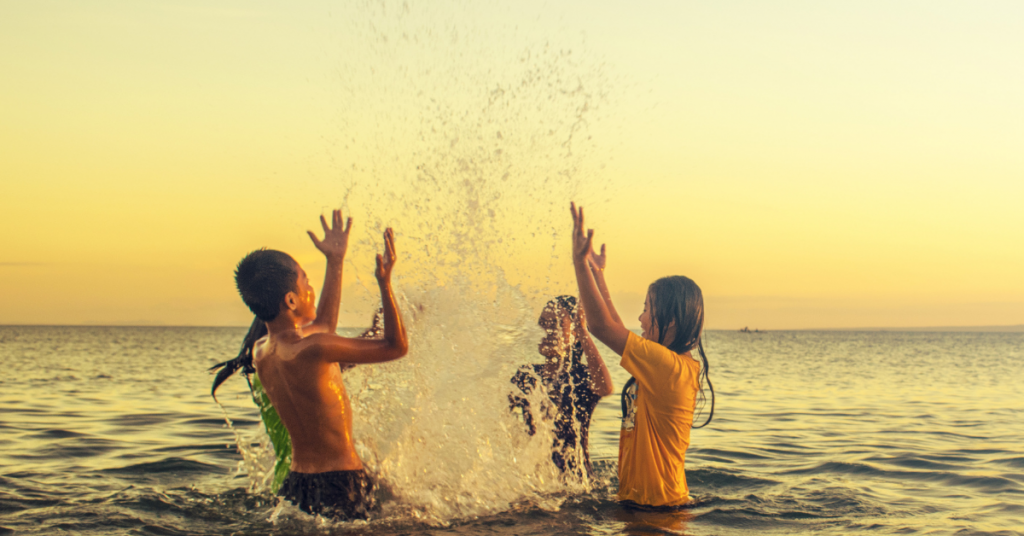 The Law Foundation of Ontario granted close to $1.3M to fund 21 Responsive grants. Responsive grants are one time project grants up to $100K that support innovative, community-based ideas to improve access to justice.
Helping youth navigate legal systems
Youth was an emergent trend of these community-driven projects. About half focus on the legal needs of youth in some capacity. And, a theme of these were projects that support children and youth, and their caregivers, to navigate legal systems. Here are a few examples.
The Centre for Refugee Children (a project of Christie Refugee Welcome Centre and FCJ Refugee Centre) will establish a Child Representative Program to recruit, train, and support volunteer child/designated representatives in Ontario who are assigned to unaccompanied and separated children navigating immigration proceedings. According to the Unaccompanied and Separated Children Network, there are close to 200 unaccompanied and separated children refugee claims in Ontario each year. The program is inheriting and continuing the good work of Pro Bono Ontario's Unaccompanied Minors Project, allowing it to launch with a roster of volunteers and resources already in place.
Made inoperable by outdated technology, WomenatthecentrE will rebuild its popular bilingual website that provides interactive and age-appropriate information about the court process. The CourtPrep website is geared to youth in Ontario who are preparing to testify in criminal court, and with a focus on survivors of sexual assault. In addition to youth, the website has been used by workers across the country to prepare survivors of all ages to navigate the intimidating court experience.
The Association of Family and Conciliation Courts, Ontario Chapter will update its Parenting Plan Guide and Parenting Plan Template. The child-centred resources assist parents, lawyers, judges, and other professionals in making developmentally appropriate parenting plans after separation. The changes will reflect amendments to the Children's Law Reform Act and Divorce Act that came into force March 1, 2021, and user feedback since the resources launched in 2020. The material will also be translated into French, with support from the Association des juristes d'expression française de l'Ontario.
Lastly, two projects will investigate how to improve legal outcomes for young people.
Peacebuilders International (Canada) will research how extending the age for diversion, along with access to developmentally and culturally appropriate supports, could improve access to justice for those aged 18 to 25 involved in or at risk of becoming involved in the criminal justice system. (The Youth Criminal Justice Act applies to youth under the age of 18.) They will also collect data on the overrepresentation of Black and Indigenous young adults in the justice system and best practices to address this issue. (Watch Peacebuilder's video about the project.)
Drs. Rachel Birnbaum and Nicholas Bala, through King's University College, will establish a collaborative pilot project using child-inclusive family mediation in Ontario and evaluate whether it can result in less expensive, more timely, and more durable resolutions. The pilot is responsive to Children's Law Reform Act and Divorce Act amendments that call for children to be heard and involved in the family dispute resolution process. The project has the support of the judiciary, mediation services, and government and could lead to family law innovations and improved outcomes for children and their families.
2021 Responsive grants made
Association of Family and Conciliation Courts, Ontario Chapter
AFCC-O Parenting Plan Guide and Template (Preparation of Version 2.0, Translation into French and Evaluation)
$24,100
Black Law Students' Association of Canada
BLSA Canada Annual National Conference
$35,000
British Columbia Civil Liberties Association
Privacy on Smartphones in the Digital Age: Youth and their Rights
$25,000
Canadian Environmental Law Association
Protecting lands and waters: Advancing legal rights for the Asubpeeschoseewagong Netum Anishinabek (ANA) Indigenous Protected and Conserved Area
$87,519
Canadian Legal Information Institute (CanII)
Automated Ontario Case Law Classification
$75,000
Christie Refugee Welcome Centre
The Centre for Refugee Children – Child Representative Program
$92,981
Committee to support Indigenous Youth Aging out of Care
Legal information for Indigenous youth aging out of care
$99,800
Community Justice Collective
Defending the rights of people who are unhoused
$41,960
HIV Legal Network
Helping Hands: enhancing SCS providers' knowledge of laws and policies related to assisted injection
$38,159
Indigenous Law Centre, University of Saskatchewan
Support for Indigenous Law Centre
$20,000
Kinbrace Community Society
Refugee Hearing Preparation Guide – National Version
$99,890
King's University College (Western University)
Exploring the Use of Child-Inclusive Mediation in Ontario
$29,330
Korean Legal Clinic
Korean Legal Clinic Pilot Project
$25,000
Law in Action Within Schools
LAWS Summer Job Program 2022
$25,000
Law Society of Ontario
Access to Innovation
$100,000
Maggie's Toronto Sex Worker's Action Project
The Sex Worker Legal Education + Empowerment Project: Supporting Sex Workers' Human Rights Through Expanded Access To Justice
$100,000
Peacebuilders International (Canada)
The Adolescent Transformative Justice Project
$25,000
R.I.S.E. Arts and Community Services
Public Legal Edutainment for Black Youth
$76,000
Sexual Assault Support Centre of Waterloo Region
Rapid Response Sexual Assault Legal Advocate
$88,460
University of Toronto, Faculty of Law
The Rule of Law as an Essential Public Health Service: A Study of COVID-19
$75,000
WomenatthecentrE
CourtPrep
$74,940
YWCA Sudbury
Reducing Secondary Trauma and Improving Access to Justice: Sexual Assault Awareness Training for Justice System Professionals
$51,894