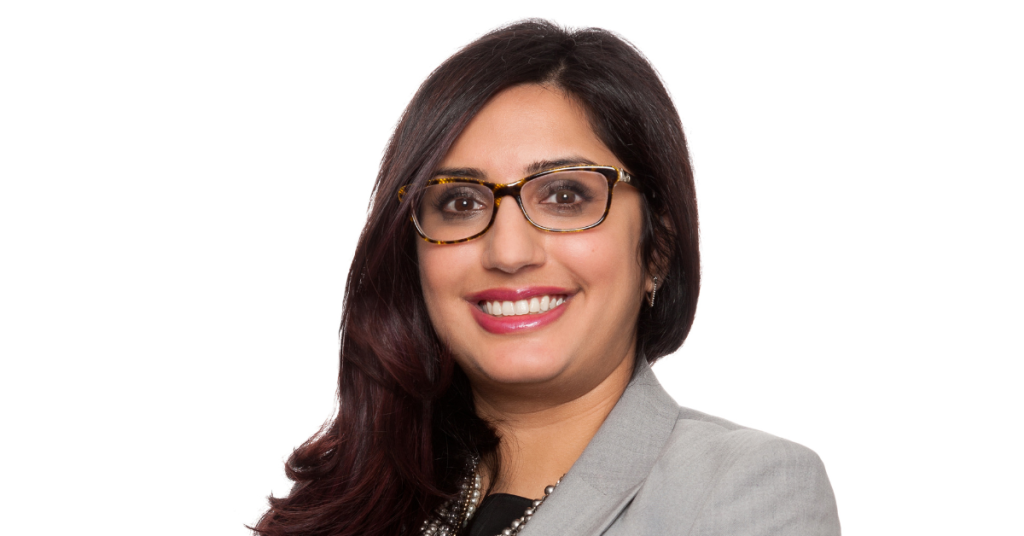 The Law Foundation of Ontario and Class Proceedings Committee are pleased to announce the promotion of Remissa Hirji to Director and Counsel, Class Proceedings Committee.
"We're delighted to have Remissa move into this role," says Paul Evraire, Q.C., Chair of the Class Proceedings Committee. "Remissa has proven herself a strong leader and strategic thinker. The Committee has and will continue to benefit from her sound legal analysis and expert advice."
In her role as counsel to the Class Proceedings Committee, Remissa will continue working closely with members of the Committee in managing the class action funding applications received by the Class Proceedings Fund and in ensuring its fiscal sustainability. Additionally, Remissa now sits as a member of the Foundation's senior leadership team, working in collaboration with colleagues to set and implement key organizational strategies and priorities.
Remissa joined the Foundation in October 2019 as the Committee's first Associate Counsel. Prior to joining the Foundation, Remissa practiced as a plaintiff-side class action lawyer where she successfully represented clients before the courts of Ontario and Quebec, as well as the Supreme Court of Canada.
Remissa was called to the Bar in 2012. She graduated from Queen's Law, where she won a number of awards for academic achievement and her dedication to Queen's Legal Aid. Currently, Remissa sits on the executive of the Ontario Bar Association's Class Actions Law Section and is frequently invited to speak on topics related to class actions.
The Foundation administers the Class Proceedings Fund to support the independent Class Proceedings Committee in providing financial assistance to parties involved in public interest class actions.