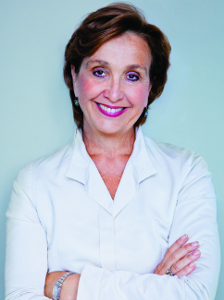 On June 29, 2016, The Law Foundation of Ontario Board of Trustees elected Linda R. Rothstein B.A., LL.B. as its new Chair; the first woman to hold this position.
Ms Rothstein is a partner of Paliare Roland and has served as a Foundation Trustee since 2014.
The previous Chair, Paul Schabas, stepped down after his successful election as Treasurer of the Law Society of Upper Canada on June 23, 2016. Mr. Schabas, a partner at Blake, Cassels & Graydon LLP, has been a member of the Board for nine years, two of those as Chair.
"Linda is one of the most passionate and dedicated advocates of access to justice I've had the pleasure of working with," Mr. Schabas said. "I'm leaving the Board in very capable hands and I'm excited to see how the Foundation will evolve under her leadership."
The Law Foundation of Ontario is the sole foundation in Ontario with the mandate of improving access to justice. Through granting and collaboration, the Foundation invests in knowledge and services that help people understand the law and use it to improve their lives. Since its establishment in 1974, The Law Foundation of Ontario has directed over $900 million to Legal Aid Ontario and funded over $250 million in grants to advance access to justice.
"It's a real honour for me to take on this role," Ms Rothstein said. "I'm regularly moved and impressed by the projects we fund; from teaching youth about their human rights to training front line workers to assist women who have experienced domestic violence. We have a real opportunity and responsibility at the Foundation to fund work that is actually making a difference and addressing people's legal needs."
Ms Rothstein has a diverse practice that encompasses many areas of civil and administrative litigation. Her high profile work as Commission Counsel to the Inquiry into Pediatric Forensic Pathology, counsel to the City of Toronto in the Computer Leasing Inquiry, and lead counsel to the Motherisk Hair Analysis Review have cemented her reputation as one of Ontario's leading advocates.
Ms Rothstein is a board member of Public Health Ontario. She is a Fellow and former board member of the International Academy of Trial Lawyers (2012-2015). She was a Bencher of The Law Society of Upper Canada (2007-2015) and Past President (2005–2006) of The Advocates' Society.
Ms Rothstein is a recipient of the prestigious Law Society Medal, the Award of Distinction from the Toronto Lawyers' Association and was recently ranked as a Leading Lawyer by Chamber Global Canada, 2016 and recognized in the Lexpert®/American Lawyer Guide to the Leading 500 Lawyers in Canada, 2016.