Update:
Read about this award in the Law Society Gazette
---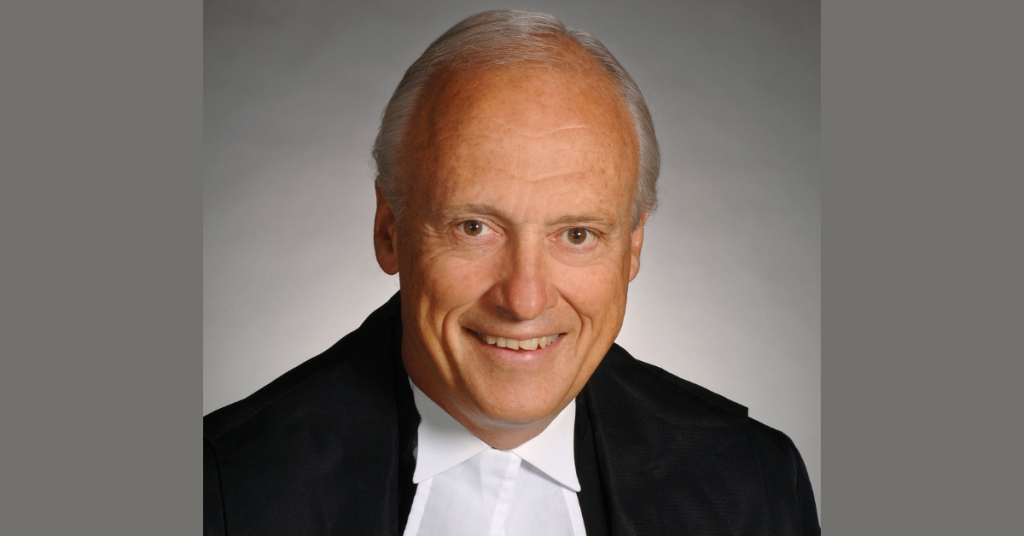 The Law Foundation of Ontario is pleased to announce that its 2013 Guthrie Award will be presented to Justice Stephen Goudge of the Ontario Court of Appeal. Justice Goudge is one of Canada's most respected appellate judges. He is also an inspirational champion of access to justice through his activities outside the courtroom, the reason for his selection as this year's Guthrie Award recipient.
Justice Goudge is best known to the public as the Commissioner who led the Inquiry into Pediatric Forensic Pathology in Ontario. Justice Goudge's role as Commissioner is cited as a model of how to lead an efficient, effective, fair and successful public inquiry. Many of his recommendations have since been implemented.
Justice Goudge has worked with many legal organizations – such as Pro Bono Law Ontario, the Law Commission of Ontario, and The Law Society of Upper Canada – where his determination and creativity were instrumental in moving toward a more inclusive and accessible justice system. While some judges focus only on the courtroom, Justice Goudge has been deeply engaged in efforts to develop creative solutions in administrative justice, alternative dispute resolution, legal aid, and middle-income access to justice.
He also has an enduring passion for legal education, ethics and professionalism. "The impact of Justice Goudge's efforts to build up the capacity and commitment of Canadian law schools to offer innovative programming in legal ethics is simply unprecedented," says nominator Lorne Sossin, dean of Osgoode Hall Law School. "His efforts also extend beyond the law schools to lifelong learning."
"He's a stellar jurist. There is simply no judge in Canada more engaged in advancing the public interest outside the courtroom while also constantly striving to lift the professional bar for the benefit of Ontarians and Canadians," says Foundation board chair Mark Sandler.
Justice Goudge graduated from University of Toronto law school in 1968 and was called to the Ontario bar in 1970. He was a preeminent litigation counsel with what is now the firm of Gowling, Strathy & Henderson, and lectured at the University of Toronto in Labour Law and Native Rights from 1974 to 1986. He was appointed a judge of the Ontario Court of Appeal in 1996.
The Guthrie Award was established in honour of former Law Foundation Trustee and Chair H. Donald Guthrie. It acknowledges outstanding individuals or organizations for their contributions to access to justice and excellence in the legal profession. Previous recipients include former Attorney General and Chief Justice of Ontario the Hon. Roy McMurtry; Alan Borovoy, general counsel at the Canadian Civil Liberties Association, and the Barbra Schlifer Commemorative Clinic.