2021 UPDATE: The Centre for Equality Rights in Accommodation's Environmental Sensitivities and Rental Housing resources are available here:
---
For people with environmental sensitivities, their apartments could literally be making them sick.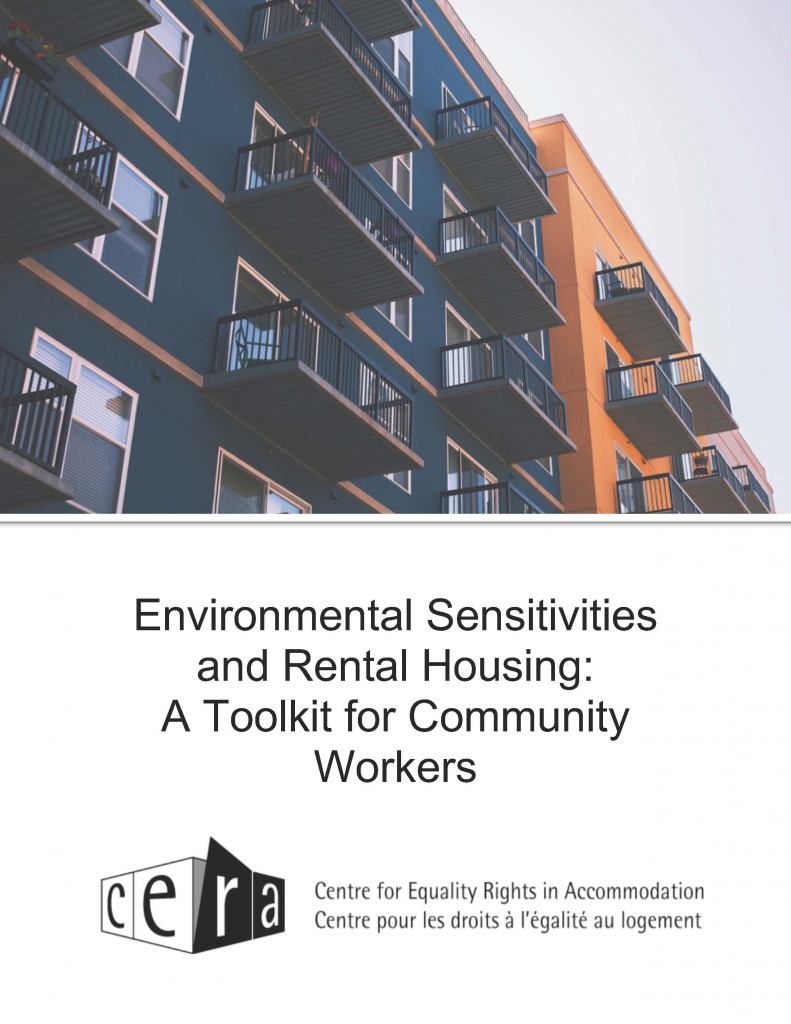 Prompted by the significant number of calls it was receiving about the issue, the Centre for Equality Rights in Accommodation (CERA) developed resources for community workers to help them support clients with environmental sensitivities in rental housing. The project was supported by a Connecting Communities grant from The Law Foundation of Ontario.
People with environmental sensitivities (also known as multiple chemical sensitivity) become sensitive to relatively low levels of contaminants in the environment. They can become severely ill or disabled due to the presence of substances in the air at levels that would not affect most people. Under Ontario's Human Rights Code, housing providers have a legal obligation to respond to the needs of tenants with disabilities, such as environmental sensitivities.
In collaboration with people with lived experience and with project partners, including Dr. Lynn Marshall (Environmental Health Clinic) and The Table, CERA developed an online Environmental Sensitivities and Housing resource. It includes a webinar, toolkit, and FAQ videos that answer the questions: what are environmental sensitivities?; what is a housing provider's obligation to accommodate renters with disabilities?; and what are common requests for accommodation for environmental sensitivities?
This resource is especially unique because it brings the community, the law, and the medical profession together to address the housing, legal, and health needs of renters living with an environmental sensitivity disability.