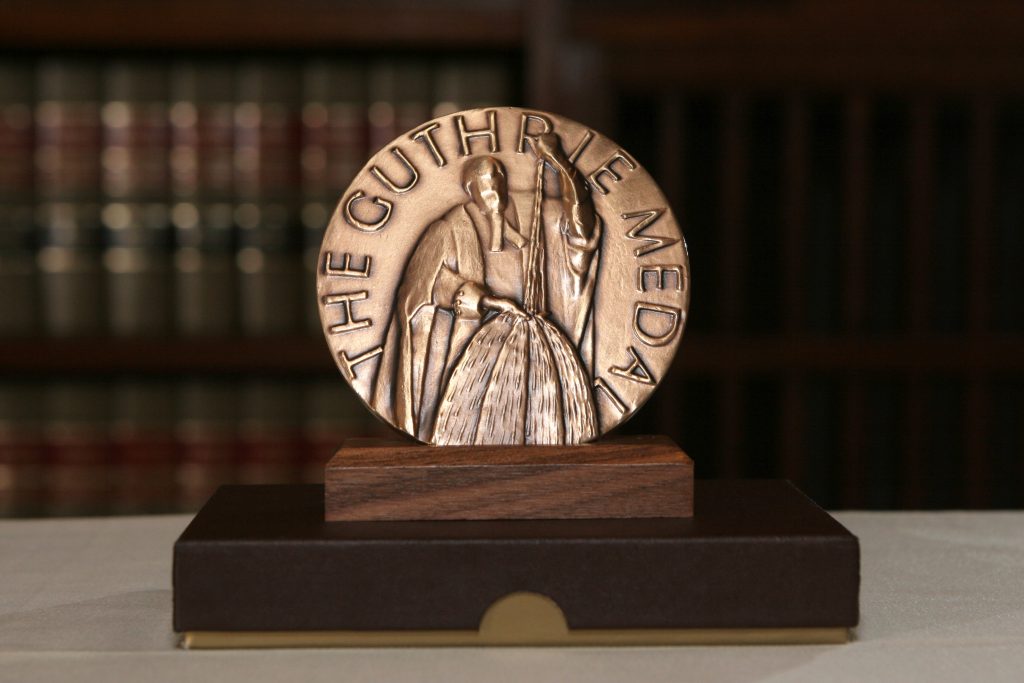 The Law Foundation of Ontario is seeking nominations for the Guthrie Award, our signature award to recognize access to justice champions.
The Guthrie Award recognizes individuals who have a significant and proven track record of furthering access to justice. The award was created in 1996 to honour H. Donald Guthrie who served as a Foundation trustee for 21 years, including 13 years as Chair.
Guthrie Award recipients have come from many directions – the judiciary, private bar, community legal clinics, academia, and nonprofit organizations. They saw opportunities to make a difference and took it. Guthrie recipients have: built bridges between youth and the justice system; advanced justice for Indigenous people; served women experiencing violence; strengthened the community clinic system to assist people with low incomes; and more.
Call for nominations until May 1, 2020
Nominations are being accepted until May 1, 2019, 5 p.m. EST. See the Guthrie Award webpage for details on the streamlined nomination process.