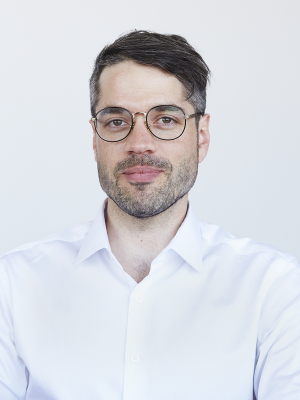 As part of the Community Leadership in Justice Fellowship grant, recipients are asked to write a short reflection on their fellowship experience. The following has been edited for length.
 By Jean-Noé Landry (@JeanNoeLandry1)
Throughout 2018-2020, I was honored to have a Community Leadership in Justice Fellowship from The Law Foundation of Ontario. My fellowship's focus on citizen agency in a smart city ecosystem coincided with a period of rapid growth for Open North, the organization I led at the time, and major developments in smart city and technology communities in Canada and beyond. It also overlapped with the successful mobilization against the City of Toronto's Quayside smart city development by Sidewalk Labs, which garnered so much attention it came to symbolize the rejection of the technocratic vision of our communities and cities.
Hosted at the Center for Law, Technology and Society (CLTS) at the University of Ottawa, my fellowship enabled me to think more critically about the commodification of citizens in technological systems, how political participation is framed, and what changes occur with the introduction of networked and urban 'smart' technologies – both positive and negative. What played out in Toronto was in stark contrast to the vision of the open smart city, a definition I co-coined with Dr. Tracey Lauriault and Rachel Bloom in 2017. It also contrasted with the openness, integration, transferability, and collaboration that guided applicants competing in the Government of Canada's Smart Cities Challenge, which I was invited to help design in my capacity as Executive Director at Open North.
I worked with the City of Montréal to develop its winning $50M proposal for the Smart Cities Challenge. Comparing contexts is always tricky, but I knew it was important to draw lessons from the Montréal and Toronto experiences. Because I believe in connecting local situations to the global context, and vice versa, I organized a study tour of open data and digital rights thought leaders from France to meet with local digital rights activists, academics in the fields of law, critical media studies, and artificial intelligence, and policy leaders from open government and infrastructure teams. By design, our meetings in Montréal, Ottawa, and Toronto exposed us to Canada's contrasting smart city ecosystems. This experience resulted in the publication of Ne laissez pas Google gérer nos villes ! (trans: Don't let Google run our cities!), a book by Jacques Priol, a friend and French colleague who invited me to write the preface.
My fellowship sharpened my open smart city lens onto the world around me and my commitment to building and supporting communities who wanted to avoid the pitfalls of the Sidewalk Labs model. Indeed, it was during my fellowship that Open North receive funding from Infrastructure Canada to lead the establishment of an advisory service for open smart communities.
Building on my CLTS lectures, I organized a workshop on the manifestations, limitations, and competing interests that influence citizen agency in smart cities. The group's reflections on fundamental questions of the scope of agency, technological sovereignty, the context in which agency manifested, the institutionalization of grassroots agency, and the relevance of citizen agency for different stakeholders provided the perfect way to complete a fellowship that informed my critical reflections and professional growth.